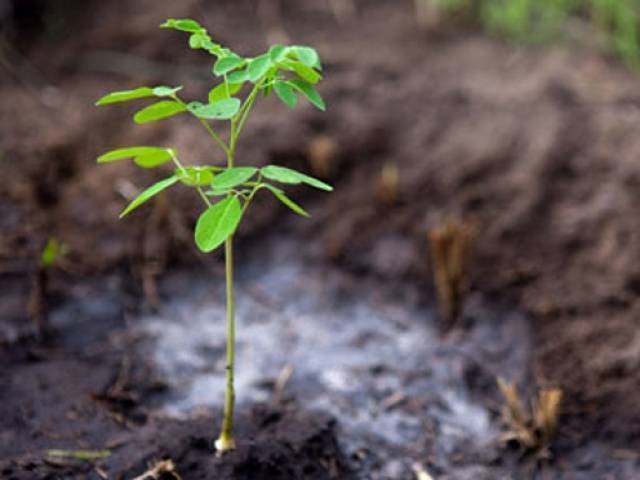 ---
PESHAWAR: The government would spend around Rs9.065 billion on plantations related activities in erstwhile Fata to bring its vast lands under forestry cover in 10 billion trees afforstration project (10BTAP) to counter climate change's challenges.

"KP Forest Department will carry out 47 percent plantations activities in erstwhile Fata keeping in view of the availability of vast lands to achieve the plantation target of adding one billion saplings under 10BTAP in Khyber Pakthunkhwa by 2023," KP Forest Department Forests-I Chief Conservator Niaz Ali Khan said on Monday.

He said Rs9.065 billion (33%) of the total amount would be spent on plantations related activities in erstwhile Fata, and the physical targets allotted to merged areas is 47% of the total provincial targets.

Forest dept sets multiple targets for plantation

The chief conservator said BTAP has been extended to erstwhile Fata by the Government with a target of raising of 215,000 hectares (ha) block plantations, 10,000 ha saline and waterlogged, 1200ha plantations on marginalised lands, 90ha avenue plantations, 6760ha dry land and 3200ga wood lots.

Sowing and dribbling would be carried out over 10,000 ha while 1375ha land would be treated under range lands policy besides 10 watershed areas, adding 4,600 forest enclosures would be established besides manmade plantations. Up till now, he said, 1,150ha block plantations, 10ha avenue plantations, 240ha dry land, 1611ha sowing and 0.47 million seedlings were freely distributed among farmers, general public and national buildings departments in erstwhile Fata. As many as 71ha departmental nursery and fruit plant nursery on two hectare and five private nurseries with the help of women were established.

Green initiative: Govt to offer over 5,000 sites for tree plantation in Sindh

In Khyber Forest Division, he said the target of setting up 658 enclosures was achieved. Plantation on 290ha  out of the set target of 700ha was achieved besides setting up a departmental nursery on six hectares, raising of1,220 enclosures and planting of 9,34,900 plants in merged areas.

The forests chief said 31, 860 new plantations would be raised out of which 1,400 achieved so far in erstwhile Fata.

Published in The Express Tribune, September 3rd, 2019.