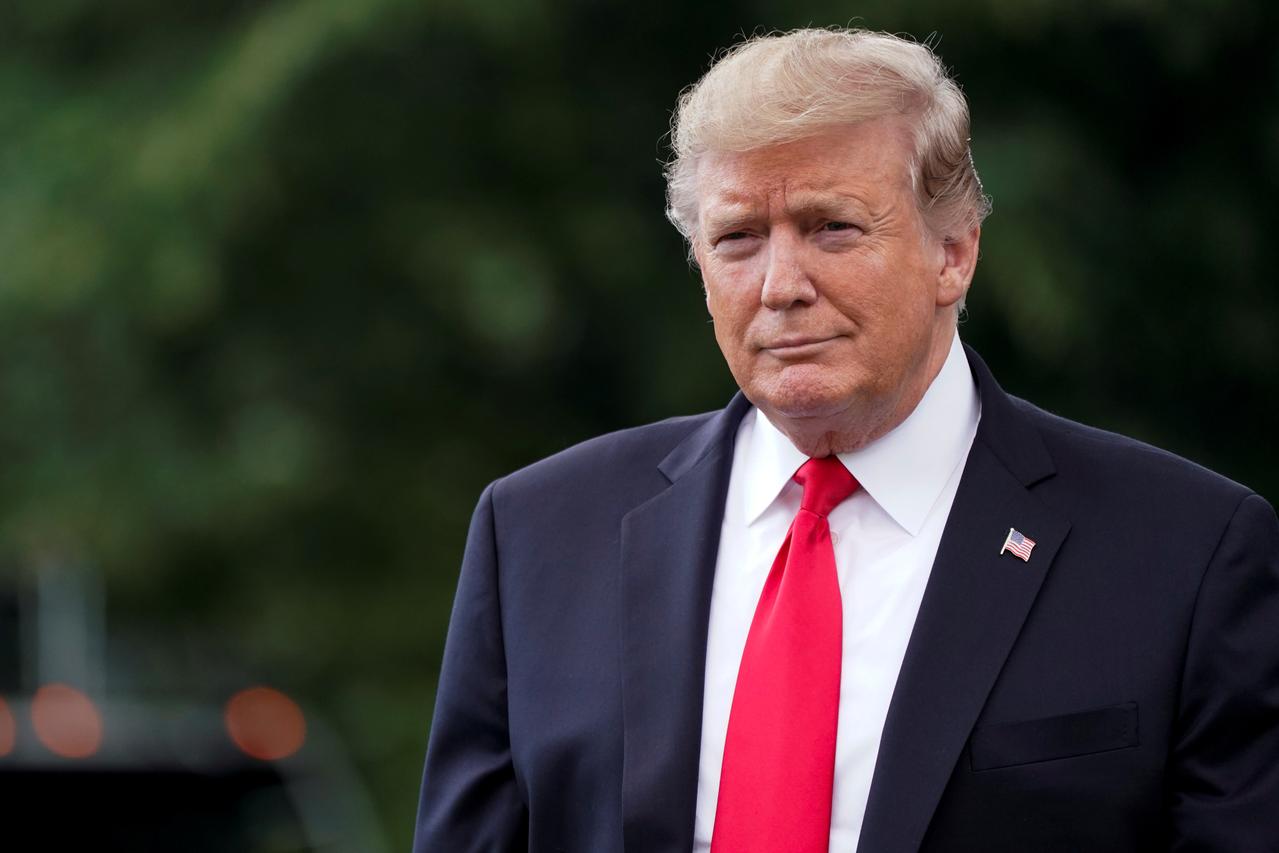 ---
Is the world heading towards another economic downturn? If the answer is "probably yes" what is the main reason for this development and how can the situation be reversed if the recession does occur? These are important questions to ask and answer even for a country such as Pakistan which is not well integrated through trade and capital flows with the global economy. If global recession does come around it would coincide with Pakistan's attempts to bolster its exports and thus reduce its balance of payments deficit.

Anytime soon would be the result of the actions and pronouncements by Donald Trump, the American President. These came at a fast clip. There were tit-for-tat announcements by Washington and Beijing regarding steps the two capitals took to hurt each other. Trump started by saying on August 22 that he was ordering an increase of tariffs on some Chinese imports. Beijing responded that it would impose new tariffs on $75 billion imports from the United States. Trump, having called himself the "Trump Man", decided to broaden the scope of his attacks.

What surprised the American business community was the order to have their firms stop dealing with China. Several conservative groups were displeased with the President's approach. The President cited the 1977 Emergency Economic Powers Act to give him the authority to order American firms to move out of China. The law was originally written to enable a president to isolate criminal regimes, not sever economic ties with a major trading partner over a trade dispute. The US industry responded in disbelief. "The instruction for US firms to leave China was quite stunning. I'm completely surprised by it," said Alison Acosta Winters, senior policy fellow at Americans for Prosperity, a conservative group. She said there was tremendous concern among lawmakers, including Congressional Republicans, about the direction of the trade war, which has burdened the world's two largest economic engines for more than a year.

The Chinese reacted with anger to Washington's provocations. "This unilateral and bullying trade protectionism and extreme pressure violate the consensus of the heads of state of China and the United States and violate the principle of mutual respect, equality and mutual benefit, seriously undermine the international trade order," reads a statement issued by the Chinese Commerce Ministry. But it probably understood that none of these arguments meant anything to Trump who operated according to his own rules. According to one account, Trump had been telling US businesses in private conversations to locate out of China and many had done so or were planning to. Several had announced plans to move their operations to low labour cost countries such as Vietnam, Cambodia, Indonesia and India. Pakistan did not figure in these plans.

What Trump did and said figured prominently in the annual discussions of the world's major central bankers in Jackson Hole, Wyoming. At the meeting there was a consensus that when crises are the result of political actions and developments, there is no reason for their institutions to step in. "While monetary policy is a powerful tool that works to support consumer spending, business investment and public confidence, it cannot provide a settled rule book for international trade," Powell said in his prepared speech at the conference. "Trade policy uncertainty seems to be playing a role in the global slowdown and in weak manufacturing and capital spending in the United States."

Powell had the support of Mark Carney, head of the Bank of England. "Global momentum remains soft, despite the broad-based easing in global monetary expectations," he said at the conference.

Some highly regarded economists who had occupied senior positions in the United States government or in international agencies voiced views that were similar from those of Chairman Powell. Lawrence Summers, who was treasury secretary for President Bill Clinton, summarised the concern in a tweet. "Coming to Jackson Hole, central banks are grappling with a major issue: can central banking as we know it be the primary tool of macroeconomic stabilization in the industrial world over the next decade?" George Mankiw, the former chief economist for President George W Bush, voiced similar alarm. "Not all the effects of the trade war can be offset by more expansionary monetary policy. In particular, to the extent that rising tariffs disrupt global supply chains, the result is an adverse effect on the supply of goods and services. There is nothing monetary policy can do to reverse that."

In other words, the Federal Reserve was not equipped to deal with the problem that was caused by President Trump by launching the trade war with China. It was these comments that angered Trump and had him call Powell and President X Jinping enemies of the United States. These statements capped one of the most extraordinary days in the long-running US-China trade war.

The leaders who gathered in the French resort of Biarritz for the G7 meeting found it difficult to understand where the American President stood on his relations with China. Having called President Xi an enemy of America as he was leaving for France, he decided that the Chinese leader was a "great leader" and a brilliant man. He was positive that he would get a trade deal and, if so, then American firms should "stay there and do a great job". It was small wonder that the world was confused. "Day by day, even hour by hour, his approach to the trade war with China, the most consequential economic conflict on the planet, veered back and forth, leaving much of the world with geopolitical whiplash," wrote Peter Baker of The New York Times.  "If he seemed all over the map on Monday, as he wrapped up days of diplomacy, that the world would just have to get used to it. He likes leaving negotiating partners, adversaries and allies off balance."

The impact of all this back-and-forth and the uncertainty it had caused was summed up by the Nobel Laureate Paul Krugman in his New York Times column. "If your business depends on smoothly functioning global economy, Trump's tantrums suggest that you should postpone your investment plans; after all, you may be about to lose access to your export markets, your supply chain or both. It's also, though, not a good time to invest in import-competing businesses; for all you know, Trump will actually back down on his threats. So everything gets put on hold — and the economy suffers." If the world economy suffers a downturn, the blame should be clearly assigned to the American President.

Published in The Express Tribune, September 2nd, 2019.

Like Opinion & Editorial on Facebook, follow @ETOpEd on Twitter to receive all updates on all our daily pieces.