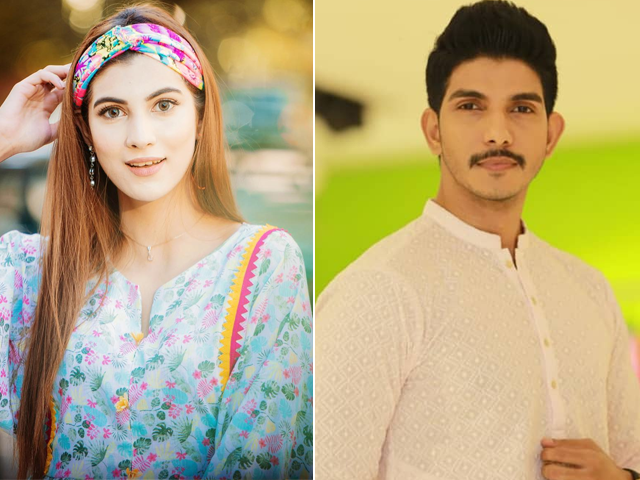 ---
Actor Mohsin Abbas Haider and Fatema Sohail might still be engaged in a legal battle but rumours regarding the former marrying alleged girlfriend Nazish Jahangir have been making the rounds.

It all started when Jahangir commented on a fan's post, hinting that the she and Haider are all set to tie the knot. The comment was then apparently liked by the Na Maloom Afraad actor.

Many slammed Haider on social media as well. "Mohsin Abbas Haider went to all those lengths to deny his extramarital affair with Nazish Jehangir and now, a month later, he's marrying her. Men are trash doesn't even cut it anymore," a user wrote.

https://twitter.com/karakchai_/status/1165962149551886337

"Mohsin Abbas Haider swore on the Quran that his wife was lying about his affair with Nazish Jahangir and now in a few days he's getting married to her! Presenting to you, the biggest liar and abuser of this year," shared another user.

https://twitter.com/biminimal/status/1166342687651442688

"Was going through Mohsin Abbas Haider's posts as someone speculated that he's getting married. Not a single negative comment is there, how easy it's for a man to get away with everything so quietly," penned a user.

https://twitter.com/ayeshakhalid7/status/1165982837759193088

However, Jahangir took to Instagram to rubbish the rumours and wrote, "It's quite easy to buy bloggers nowadays and make fake news viral but no one would post news that is actually true. Bloggers are all about money and that's very disappointing in a way as it's a matter of someone's respect and personal life."




Speaking about being called a homewrecker, Jahangir earlier wrote, "Whatever's true will come out as it is, eventually. Fatima has used a line on me without any evidence that I was sleeping with her husband and all of you accused me of being a home wrecker. Use your senses, if she had any evidence, she would have posted that too like she did of her husband abusing her."

She further added, "Fatima Sohail was on call with me before her delivery and I congratulated her as well. At that time, Mohsin was doing some shoot in Karachi while I was in Islamabad. But, anyway, if she is a victim of domestic abuse, then I have sympathy for her but I would like to announce that I am not the reason behind their marital issues."

Have something to add to the story? Share it in the comments below.