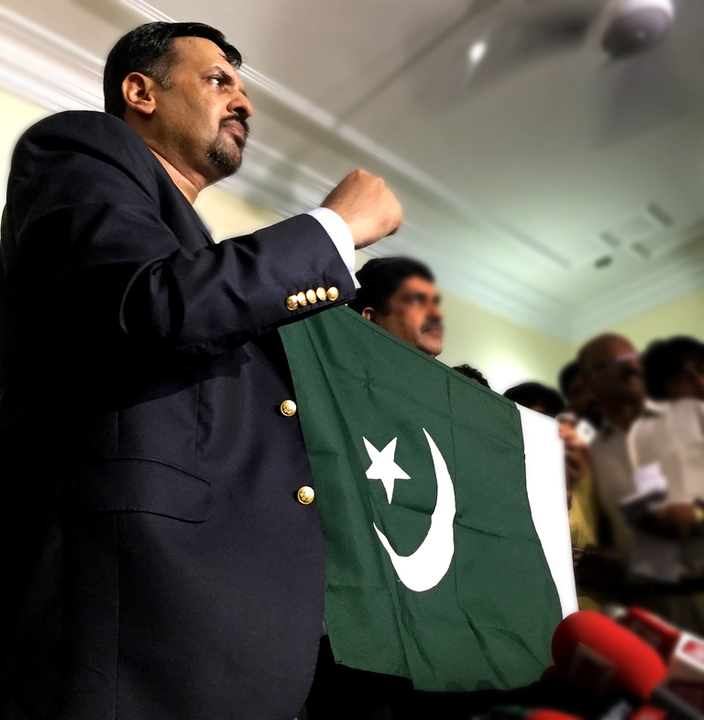 ---
KARACHI: The cleanliness drive in the city of lights came to a standstill before it even began due to a war of words between Karachi Mayor Waseem Akhtar and Pak Sarzameen Party (PSP) Chairman Mustafa Kamal.

Hardly 24 hours after appointing Kamal as 'Project Director Garbage on voluntary basis', Akhtar on Tuesday suspended Kamal from the position, saying he thought that the PSP chairman sincerely wanted to solve the problems of the city, but "Kamal only wants to play politics".

Akhtar, who is also a Muttahida Qaumi Movement-Pakistan (MQM-P) leader, had appointed Kamal as project director garbage on Monday.

Talking to the media outside his residence on Monday night, Kamal accused the MQM-P leader of accepting failure by issuing a notification of his appointment as project director garbage.

The PSP chairman also asked MQM-P leaders to seek Akhtar's resignation as Karachi mayor because he had accepted his defeat.

During the press conference on Tuesday, the mayor announced that he was suspending Kamal for "acting beyond jurisdiction and authority".

Akhtar accused the PSP chief of being more interested in gaining political mileage rather than actually working to resolve Karachi's sanitation issues.

"He [Kamal] was supposed to focus on formulating plans to clean up Karachi within 90 days. Instead of sharing those plans with us, he chose to engage in political gimmicks," said the mayor.

Kamal's suspension was formalised through a KMC notification issued on Tuesday.

"A notification No: Mayor/KMC/134/2019 dated: 26-8-2019 was issued in good faith to clean the city of Karachi within 90 days. Syed Mustafa Kamal, Voluntary Project Director Garbage, acted beyond jurisdiction and authority that created unrest," read the KMC notification.

"I, therefore, place the services of Syed Mustafa Kamal, Voluntary Project Director under suspension with immediate effect."

PSP chief reiterates demand

Hours after Akhtar's announcement, Kamal held a press conference to respond to the mayor's allegations against him, reiterating his demand that the MQM-P leader resign immediately.

"Today, he [Akhtar] has proven that he does not care for the well-being of this city. We demand that he and all four district chairmen of MQM-P submit their resignations immediately," said Kamal.

He expressed disappointment in Akhtar's decision to suspend him, saying it would only compound the misery of Karachi and its citizens.

"Children are dying because of these unhygienic conditions but we cannot seem to look past personal interests. We are not even asking anyone for a flyover, underpass, parks, hospitals, schools or roads. We are only asking them to clean up this city," said Kamal.

He said Akhtar had backtracked on his decision out of fear.

"He [Akhtar] realises that I would deliver on my promise in the same limited resources that he claims are the reason for Karachi's sanitation problems," said Kamal.
COMMENTS
Comments are moderated and generally will be posted if they are on-topic and not abusive.
For more information, please see our Comments FAQ