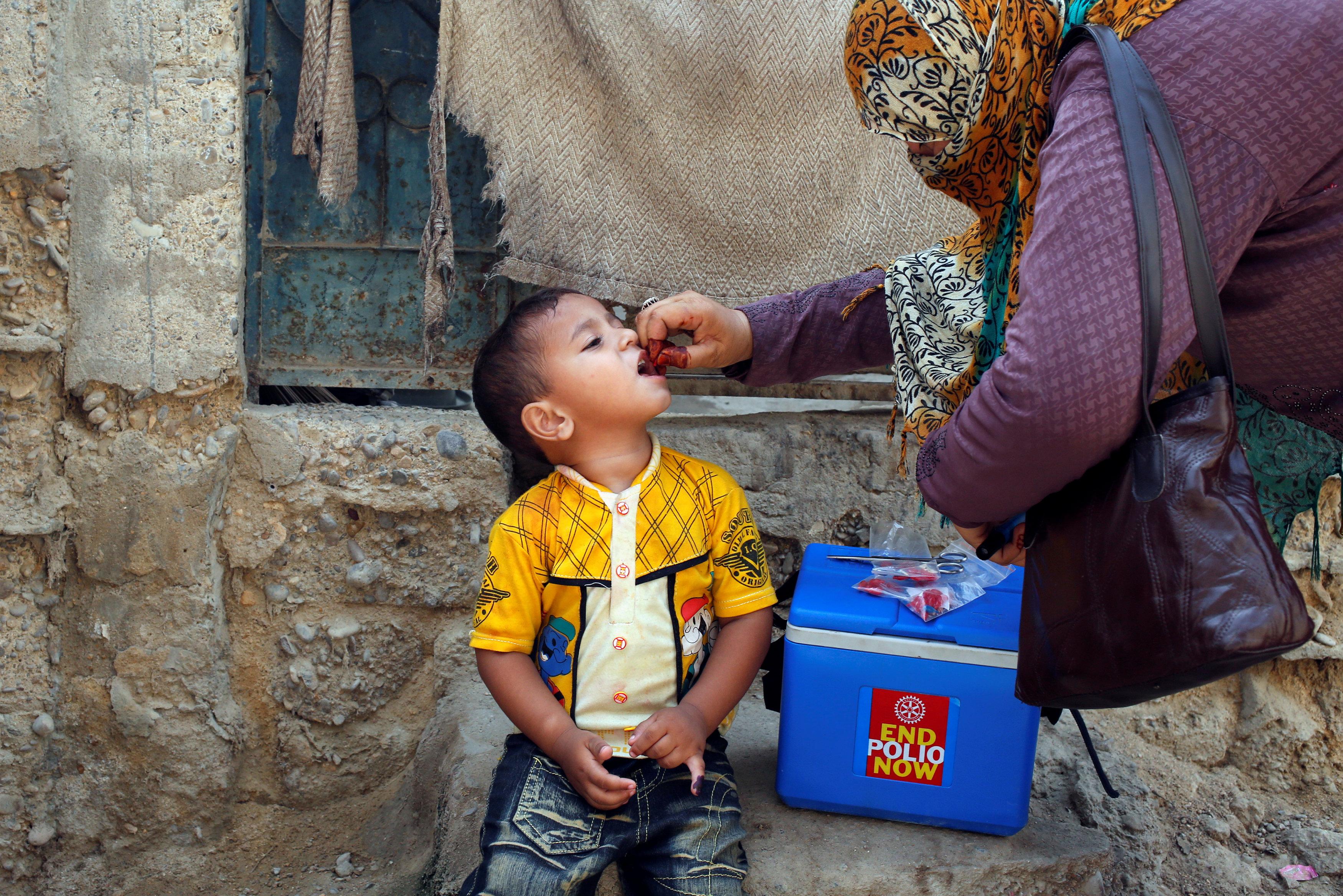 ---
QUETTA: Balochistan polio Emergency Operation Centre (EOC) provincial coordinator Rashid Razaq announced that a special anti-polio campaign will kick off today (Monday) because of recent cases reported in the province.

According to the statement issued here, the seven-day campaign will start in seven districts of Balochistan. It said that the campaign kicks off on Monday in Quetta and Pishin while in the four districts of the province - Naseerabad, Jaffarabad, Jhal Magsi, and Sohbatpur – it will commence from August 28. In Qilla Abdullah, another district of the province, the campaign will start from September 2.

The statement said that in the current year, four cases of polio have been confirmed in the province forcing the EOC to initiate the special campaign. Two cases have been reported from Qilla Abdullah and one each from Quetta and Jaffarabad.

Razaq said that more than one million children under the age of five years will be given polio drops. Exactly, 4,460 polio workers teams are deputed to administer drops to children at 265 fixed points, including hospitals and healthcare centres, while 383 teams will facilitate children on transit sites.

Stating the reason for anti-polio vaccines, the statement said that it is compulsory to vaccinate every child as the doses strengthen the immune system of children to prevent them from the paralysing disease.

The provincial coordinator said that a major reason for the current outbreak of polio cases is the propaganda against polio vaccination campaigns. "Parents should not heed the controversies against the anti-polio vaccines," said Razzaq.

The polio virus has been eradicated all over the world except in Pakistan and Afghanistan. In the current year, 53 cases of the virus have been reported from various parts of Pakistan.

Officials of polio EOC look forward to cooperation from all stakeholders in eradicating the virus from the country, said the statement.



Published in The Express Tribune, August 26th, 2019.