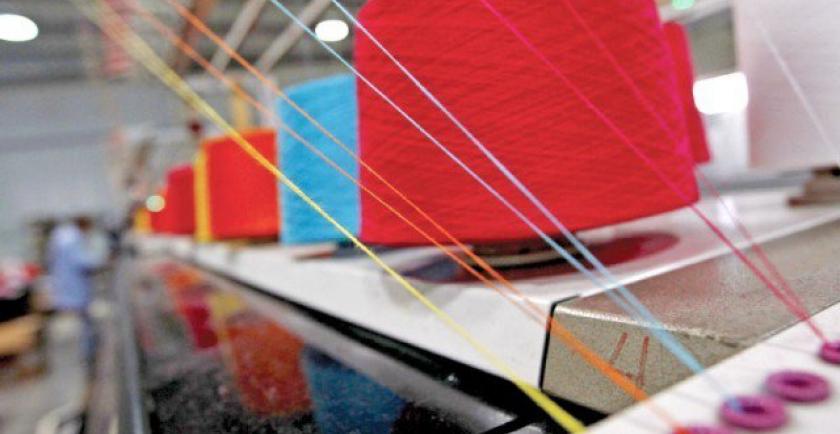 ---
ISLAMABAD: Prime Minister Imran Khan's visit to the White House late last month had been the focal point for all the print, electronic and social media.

However, unlike meetings held in tenures of previous governments, this one was not about financial aid, fighter jets, weapons or any other form of financial assistance, rather it brought good news and provided some relief at a time when economic and political instability inflicted pain on the current Pakistan Tehreek-e-Insaf (PTI) government.

The meeting between the two heads of state at the Oval Office has lauded the world over and in a joint communique, President Donald Trump pointed to the probability of an increase in bilateral trade between the two nations. He expressed interest in Pakistan's products and stressed that bilateral trade could go up by 10 to 20 times.

The news was very positively received by the business community in Pakistan, especially the textile industry. As Pakistan is a major exporter of textile products to the US, an increase in bilateral trade could not only revitalise the shrinking industry but will also play a pivotal role in uplifting the national economy.

Though the expected boost to the industry is well appreciated, at the same time it gives rise to some serious questions. A major question is whether Pakistan's industry is keeping pace with the evolving and changing dynamics of the international textile market, including fashion retailers and end-consumers, in the European Union and especially the US?

Today's leading fashion retailers, conglomerates and brands are aligning themselves with the United Nation's Sustainable Development Goals (SDGs) and as a result, they have pledged to buy those cotton products which are based on 100% sustainable cotton by 2025. In this scenario, where does Pakistan stand?

Sustainable cotton can be defined as a combination of organic cotton, recycled cotton, and better cotton. Organic cotton is cultivated without fertilisers, pesticides and genetically modified organism (GMO) seeds. It is also grown with 90% less water and 60% less energy. Recycled cotton uses 80% less water as compared to the conventional crop with a much smaller environmental footprint and can be successfully blended with other fibers.

Better cotton is an initiative of a non-profit organisation – founded by a consortium of brands like H&M, Ikea, Gap Inc, WWF, etc – which makes sure that cotton production improves living conditions of growers and has a better environmental footprint.

Production shortfall

Pakistan produces 11 million bales of cotton per annum, of which 25% is better cotton. Organic cotton production in the country is zero but now some leading textile mills have started producing recycled cotton. However, for the time being, it is not known how much-recycled cotton is churned out and what is the quality standard.

It is quite clear that in order to bridge the demand-supply gap Pakistan imports sustainable cotton. At present, it annually imports one million bales of sustainable cotton worth approximately $1.72 billion. However, imports are likely to go up substantially.

As the world switches from conventional to sustainable cotton, the demand has surged for the latter. Countries producing sustainable cotton first cater to and safeguard their own interests before offering the commodity to non-sustainable cotton-producing countries.

To add to industry woes, the Economic Coordination Committee (ECC) of the cabinet has imposed 10% duty on cotton import. It seems the government is not aware of the consequences nor does it have any foresight. This will simply increase the cost of textile production as exporters are already struggling to compete in terms of product pricing with countries like Bangladesh.

The industry will also face fierce competition with African countries like Ethiopia and Ghana, which are emerging as major textile exporting nations. The changing market dynamics will hurt the textile industry and cause a decrease in orders from international brands. This can be catastrophic for Pakistan's economy as the textile is the backbone of the country's exports.

What can be done?

Pakistan needs to work on a war footing, according to Imran Asghar of SIA Foundation – an NGO that has modeled organic cotton plantation in Lasbela district of Balochistan and has been able to grow organic cotton in line with international parameters.

Its effort was recognised by the Textile Exchange and was asked to represent Pakistan at a global conference in Milan, Italy in October 2018.

"It takes 3.5 years to grow organic cotton due to the conversion of land from conventional to organic. During this period, the progress on neutralisation of land is monitored by the certifying agency before declaring it fit for organic plantation," said Asghar.

Other than the shortage of sustainable cotton, a major challenge is the lack of projection of Pakistan as a major textile-producing country in the world in the current rapidly changing fashion industry.

All stakeholders within the government and in the private sector are working in silos. It is imperative that they break these silos, get on the same page and portray Pakistan as major compliant cotton and textile producing country.

For instance, the Ministry of National Food Security and Research, Ministry of Science and Technology, Ministry of Environment, trade missions abroad, Trade Development Authority of Pakistan, private sector, All Pakistan Textile Mills Association and Pakistan Readymade Garments Manufacturers and Exporters Association have differing views with no coherent strategy or targeted direction to highlight the potential of Pakistan's textile industry around the world.

To the contrary, the Bangladesh garment manufacturers and exporters association is presenting Bangladesh's textile industry in a very effective manner to the world. They have recently joined the UN climate change adaptation drive, which has painted a very positive image of Bangladesh's apparel manufacturing industry.

There is a dire need to have a comprehensive strategy that addresses concerns of foreign buyers and project Pakistan to the sustainable fashion industry of the world as environmentally responsible among the comity of nations.

If Pakistan needs to save its textile and apparel manufacturing industry, then the government must take the lead and get all the stakeholders on the same page.

The writer is a textile and apparel manufacturing professional and also a freelance contributor

Published in The Express Tribune, August 26th, 2019.

Like Business on Facebook, follow @TribuneBiz on Twitter to stay informed and join in the conversation.