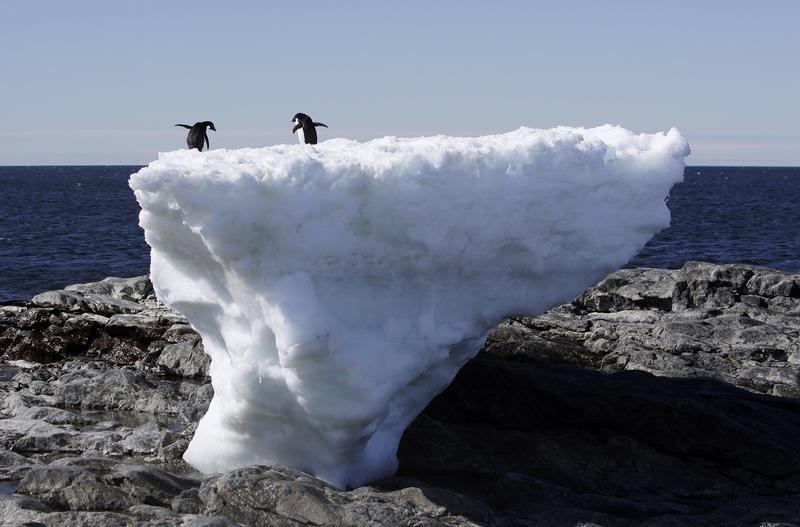 ---
FAISALABAD: Climate change may be the gravest threat we as species currently face, but given how the daily news cycle works, the issue is more often than not overshadowed by other, seemingly more 'immediate' developments. In particular, the issue ought to be of urgent concern to developing nations located close to the tropics, like Pakistan, given the sort of multifaceted impact it can have on them.

Already in Pakistan, for instance, we are witnessing extreme weather conditions ranging from hotter than usual summers to heavier than usual monsoons year on year. The shift in climate is already posing multiple threats to the country, ranging from food and water security issues to displaced communities and increased urban migration.

And yet, it does seem at times that the country's authorities have chosen to adopt a 'head in sand' approach to the problem, paying at best lip service to the issue rather than devising a comprehensive strategy to tackle it.

As authorities continue to find themselves distracted by other 'pressing concerns', a group of agriculture science experts have decided to do their part in helping devise a comprehensive national strategy to tackle climate change. Relying on extensive research and experimentation, the team has compiled a list of recommendations to help the country deal with rising temperatures and shifting climate patterns.

The Express Tribune spoke to two members of the team, who said the suggestions will soon be presented to both the federal and Punjab governments.

"If we continue with our current practices, there are chances temperature may increase by as much as two degrees Celsius by 2039. That would be calamitous," warned Dr Taha Siddiqui, one of the main authors of the report who also heads the Forestry and Range Management Department of the Agriculture University.

"Already, we have parts of Pakistan that facing droughts while others are witnessing heavier than usual rain," he said pointing to alarming climate developments. "Most parts of Pakistan now face hot weather for 10 months and milder temperature for two. The winter season is almost entirely fading away."

According to Dr Siddiqui, several activities, both at the official and public level were responsible for this change. "Our populations is increasing, and that means more homes and urban settlements are being built," he said. "Trees, many as old as 70 years, are being felled to make way, resulting in depleting forests which controlled temperature naturally."

To counter these changes, the experts have set different targets, Dr Siddiqui said. "We have stressed the plantation of as many trees as possible along with protecting existing forests. We have also recommended the adoption of alternative energy sources to reduce greenhouse gas emissions," he said. "Other suggestions pertain to better water management and agriculture practices."

The report also highlights the need for better public awareness of the dangers of climate change.

Another member of the team, Mian Rashid, said the report would soon be presented to the Punjab and federal governments and hoped implementation would begin soon. "We hope our suggestions will make it easy for authorities to chalk out a comprehensive climate change strategy," he said. Rashid added that the report also identifies institutions and departments that are not carrying out their climate change-related duties.

Published in The Express Tribune, August 25th, 2019.
COMMENTS
Comments are moderated and generally will be posted if they are on-topic and not abusive.
For more information, please see our Comments FAQ