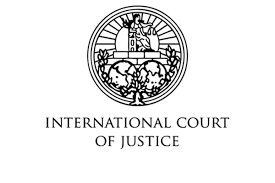 ---
ISLAMABAD: As the federal government on Tuesday announced to take the Kashmir issue to the International Court of Justice (ICJ), the law ministry has yet to give its opinion whether to move the UN top court.

Earlier Foreign Minister Shah Mehmood Qureshi stated that Pakistan had decided to approach the ICJ on Kashmir issue and the law ministry would soon share the details on the subject.

However, when contacted, sources in the law ministry said that no decision had yet been taken. Even lawyers who had expertise in international law expressed astonishment over the foreign minister's announcement.

It is learnt that the opinion is divided on whether Pakistan should move ICJ or not because of the jurisdictional issue.  However, a senior PTI leader told The Express Tribune that senior party leaders were in contact with the UK-based lawyer who was advising Pakistan to approach ICJ against India on the issue.

The PTI leader stated that a man named Ben Emerson was introduced by a cabinet member to Prime Minister Imran Khan who advised him that Pakistan could sue India under the genocide convention. Later, the foreign minister came out and told the journalists that the government was going to the ICJ.

A senior official in ministry revealed that there was consideration to approach ICJ to seek advisory opinion about legal consequences of India's move regarding abrogation of Articles 370 and 35-A.

According to international law expert Taimur Malik, Pakistan should approach the UN General Assembly or a specialized agency of the UN to refer the matter to ICJ for an advisory opinion.

"Even though such advisory opinions are not binding but this will help reinforce the 'international' nature of the dispute, provide opportunity to Pakistan, Kashmiri groups and human rights bodies to submit reports to the ICJ and keep the issue alive internationally as well as highlight India's atrocities and illegal actions in Kashmir", he said.

There are two in ICJ statute under which, Pakistan can take Kashmir issue to ICJ; one is Article 36 (1) and second is Article 36 (2).

As far as Article 36 (2) is concerned, it will be very difficult for Pakistan to take India to ICJ on Kashmir as India had made a declaration on September 18, 1974 where it kept itself being reserved from ICJ jurisdiction on two instances, inter alia, i.e., first, that preventing the Court from entertaining cases involving two members of the Commonwealth (Article 2 of the declaration) and, second, its multilateral treaty reservation (Article 7 of the Declaration).