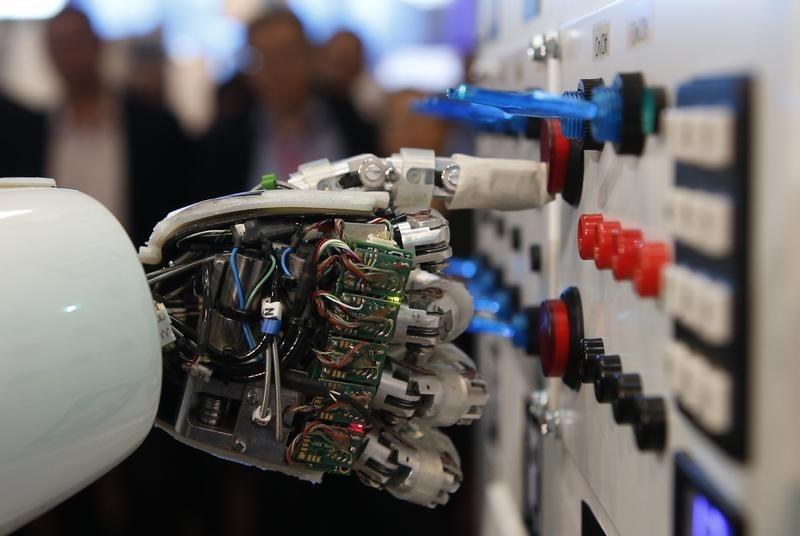 ---
KARACHI: In a world increasingly driven by technology, artificial intelligence (AI) poses itself as an effective mechanism to provide solutions for Pakistan's development issues. Dr Muhammad Khurram, an associate professor at NED University of Engineering and Technology strongly believes in the power of research and emerging technologies to combat local problems. He heads the Research Centre for Artificial Intelligence at NED University and has been seminal in the centre's establishment.

Dr Khurram laid the foundations for the laboratory in 2014 and two years later, with support from his department, the Koshish Foundation Research Lab and the German Research Centre of Artificial Intelligence, the laboratory evolved into a research centre which now has around 30 researchers associated with it as well as a number of innovative projects under its belt. These include projects pertaining to infrastructure, agriculture, water and energy conservation, urban solutions, among other things.

Innovative technologies

The research centre, which has two laboratories operating under it - a Smart City Lab and a Neuro Computation Lab, has several completed and on-going projects under its belt.

AI miracle cure in the making

A smart water management system was developed under the name 'Aqua-Agro' to help farmers assess how much water to use by analysing weather and environmental conditions using artificial intelligence.

NED students working on this project built a device, which when placed in the soil, uses censors to assess soil moisture, temperature, humidity, wind speed, and heat index. This data can help the farmer determine when to irrigate the crops and how much water is needed. Aqua Agro, now a start-up, is currently incubated in the National Incubation Centre in Karachi and has six deployments in Gadap Town. Those associated with the start-up claim that their system has enabled farmers to save up to 50 per cent of irrigation water besides increasing crop yield by 30 to 35 per cent.

Another project being developed at the lab focuses on parking issues in urban areas. According to those working on the project, 30 per cent of all traffic congestion is caused by drivers circling to find parking space. The Smart Parking system helps drivers find parking space more efficiently by informing them of vacant parking spaces through smartphones or electronic street panels. The system claims to save time and fuel by minimising circling while also lowering carbon emissions. Besides, the system is equipped to generate targeted offers and promotions for citizens based on parking data, enable efficient traffic monitoring and better planning, reduce parking ticket disputes, reduce traffic congestion and improve general quality of life with improved traffic flow and lesser problems while commuting in the city.

Yet another project at the lab, 'AIDEE', aims to ease access to education for hearing-impaired persons. AIDEE is a robot equipped with artificial intelligence which is capable of speech recognition and is trained in the English Language. It can be attached to the hand of a hearing impaired person and would change speech input to visual representation. The device, which is at its prototype stage, is meant to act as an interpreter between the hearing impaired person and the speaker and aims to improve the former's access to education. It could also be used in other aspects of life to improve quality of living for those with hearing loss.

Other projects in the research centre include those pertaining to health, environment protection, and rescue and surveillance systems. Several of these projects would be presented to government bodies and utility agencies.

Setting the lab

The research centre which started as a research laboratory in 2014 was initially funded solely by Dr Khurram. He was supported by Dr Shehzad from NED's computer science department but provided the finances from his own pocket for the most part.

To encourage researchers to join the lab, students enrolled in NED's masters programme were incentivised with the option of receiving assistance in paying for their education at the university in return for their research work at the lab. Dr Khurram accounted for the stipends and financial assistance of the first two students who availed this option.

Later, the Koshish Foundation, a non-governmental organisation, extended its support and bore the expenses of four research assistants. During this time the laboratory was named after the foundation. Undergraduate students were also provided with research opportunities at the laboratory which by 2016 had begun expanding with increased donors and funding from local and international organisations such as the German research institution DAAD.

The funds collected during this time were divided such that 60 per cent went towards expanding opportunities for Pakistani students with five to six students being sent to research programmes in Germany each year. The remaining 40 per cent was spent on research projects at the laboratory with the aim of producing technological solutions for development problems.

As the laboratory evolved into a research centre and garnered the recognition it received funds from the Higher Education Commission (HEC) and is now being run under HEC funds. The centre has around 30 student researchers associated with it.

One man's initiative

It was during his post-doctorate degree at Massey University in Auckland, New Zealand that Dr Khurram felt the need to establish his own research lab. He was pursuing a PhD in Integrated Circuit Design on a scholarship after completing his masters at NED and noted that most scientists and researchers across the globe had their own laboratories where they were assisted by students in their research work. This benefitted both the scientists and the students, says Dr Khurram. Besides, it promotes a culture of research and innovation.

Dr Khurram inherited his inclination for the sciences from his father who had been an engineer in Pakistan International Airlines (PIA). After graduating from PIA Model School in 1995, Dr Khurram completed his intermediate education from DJ Sindh Government Science College and then pursued higher education at NED University.

After his undergraduate studies, Dr Khurram joined a tech company. "I have always found joy in challenging myself and working hard," he says adding that he never planned ahead and carved his own path in life.

He is optimistic about the talent and progress in the field of technology in Pakistan and opines that the field is gaining traction and has expanded in the past ten years. "Imported systems and solutions have become to expensive. People want to solve problems using our own resources." Dr Khurram has also set-up an artificial intelligence solutions company under the name of Smart System and Services (S3) with the intention of combining innovation with entrepreneurship to expand opportunities for youngsters.

AI Robot paints its own moonscapes in traditional Chinese style

Currently, the company provides solutions for trade and industrial challenges using machine learning, data mining, cloud computing, statistical analysis and Internet of Things [interconnection via the Internet of computing devices embedded in everyday objects, enabling them to send and receive data]. Besides, Dr Khurram conducts a series of workshops called, 'The Gum Bot', which caters to younger children interested in computer science and artificial intelligence.

His PhD and subsequent research work provided him with opportunities to settle down abroad. His post-doctorate thesis was included among the Dean's List at Massey University, says Dr Khurram while referring to his time in New Zealand from 2007 to 2012. "However, I never considered settling in another country because I believe the sense of ownership and responsibility reduces in a foreign land. Being in one's own country among one's own people motivates you to work harder," he says.

 

This story is part of a weekly series that seeks to bring to light the unsung heroes of Karachi - the hawkers, traders, doctors, teachers, engineers, lawyers and daily-wage labourers. It is they who make Karachi the city of lights.



Published in The Express Tribune, August 19th, 2019.