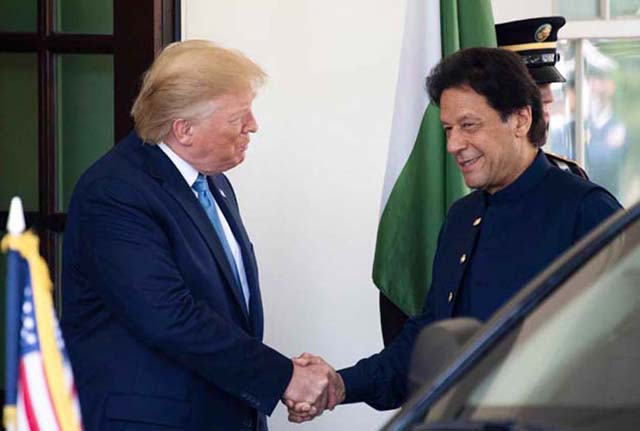 ---
US President Donald Trump talked by phone on Friday with Prime Minister Imran Khan and urged that Pakistan engage with India to defuse tensions in occupied Kashmir, the White House said.

"The president conveyed the importance of India and Pakistan reducing tensions through bilateral dialogue regarding the situation in Jammu and Kashmir," deputy press secretary Hogan Gidley said in a statement.

Earlier in the day, Foreign Minister Shah Mehmood Qureshi said in a televised statement that PM Imran took Trump into confidence over United Nations Security Council (UNSC) meeting on India's illegal Kashmir move.

UNSC meet negates Indian claim of IOK being 'internal matter': Qureshi

Qureshi said the conversation between the two leaders was held in a cordial environment, adding that they agreed to remain in contact over the long-standing dispute.

The two leaders also discussed the situation in Afghanistan, he added.

The discussions at UNSC, which were requested by Pakistan and China, follow New Delhi's decision to strip IOK of its autonomy earlier this month.


COMMENTS (1)
Comments are moderated and generally will be posted if they are on-topic and not abusive.
For more information, please see our Comments FAQ