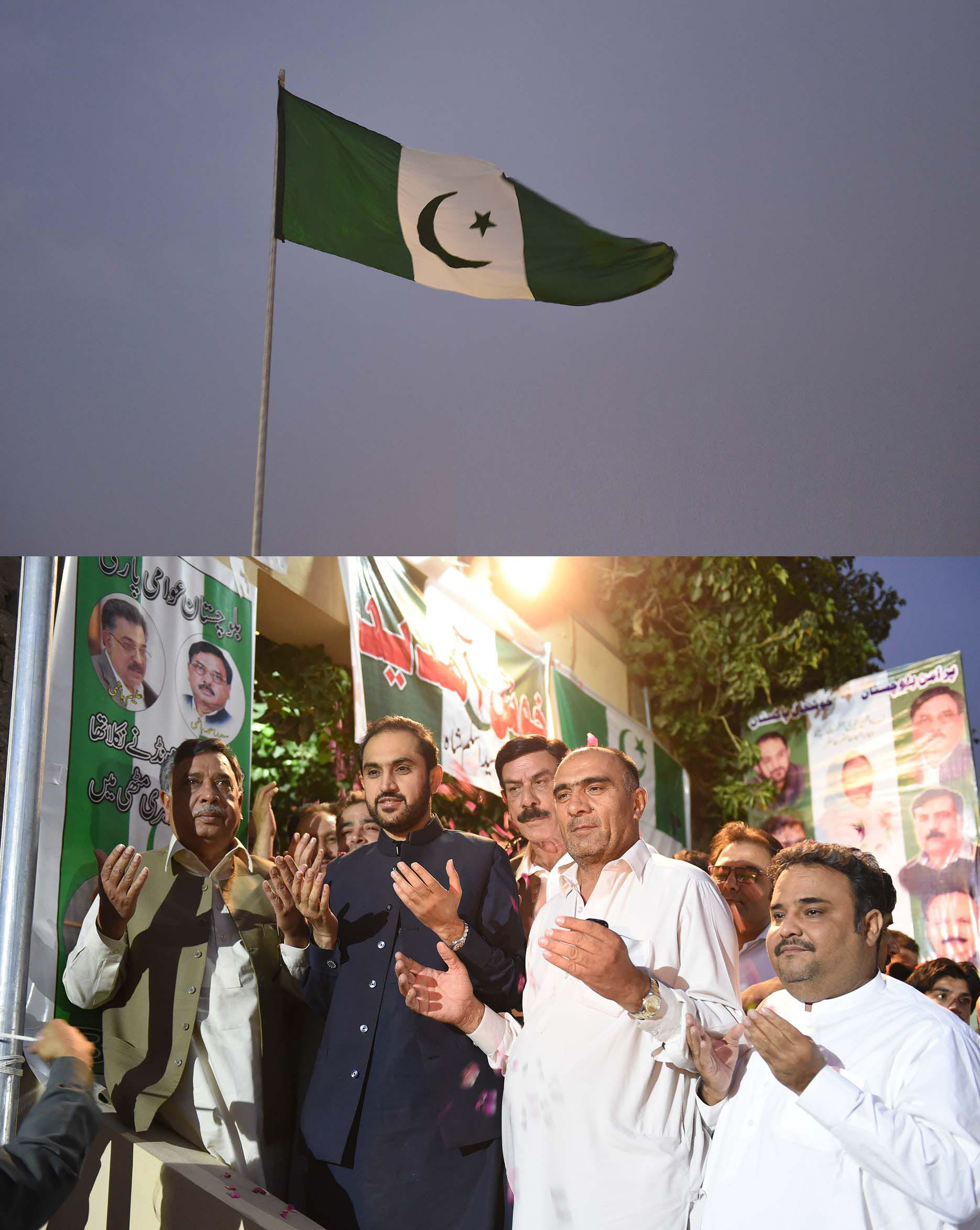 ---
QUETTA: Balochistan Chief Minister and Balochistan Awami Party President Jam Kamal on Wednesday urged the United Nations and international community to break silence over Indian atrocities against Kashmiris in the occupied region.

"People ofBalochistan  are standing by the Kashmiris," the CM said while addressing the Kashmir Solidarity Rally in Quetta. He expressed hope that Kashmir would be merged with Pakistan.

He added Pakistan has been raising the issue very sincerely and will continue supporting Kashmiris.

"A specific mindset had opposed the creation of Pakistan. But the fascist Indian regime has proven that Quaid-e-Azam and Allama Iqbal were right regarding India's anti-Muslim ideology," said Kamal.

The CM slammed the United States and the European Union inaction over Indian atrocities in IOK. "The so-called defenders of human rights have turned a deaf ear to the violence committed in the occupied region, said Kamal.

Parties set aside differences for Kashmir solidarity ral

The CM claimed that a group of people in Balochistan have been lured by the Indian government and its intelligence agency. And they have picked up arms against the state over a fake propaganda of independence, he added. "The Indian government has been involved in spoiling peace in Balochistan".

On passion of the masses, Kamal said such rally has given a clear message to the Indian government that Pakistan was ready to fight with people of Kashmir as they were not alone.

He called upon the youth to stand up for the country as they are the future leaders.

National Assembly Deputy Speaker Qasim Suri, senators Manzoor Kakar; Sarfaraz Bugti; Anwarul Haq Kakar, Balochistan Assembly Speaker Abdul Qudus Bizenjo, provincial ministers Engineer Zamrak Khan Achakzai, Mitha Khan Kakar, Abdul Khaliq Hazara, Naeem Bazai, Dinesh Kumar, Bushra Rind, Pakistan Peoples Party Balochistan chapter President Haji Abdul Madad Jattak and leadership of coalition parties participated in the rally, which was called by Government of Balochistan.