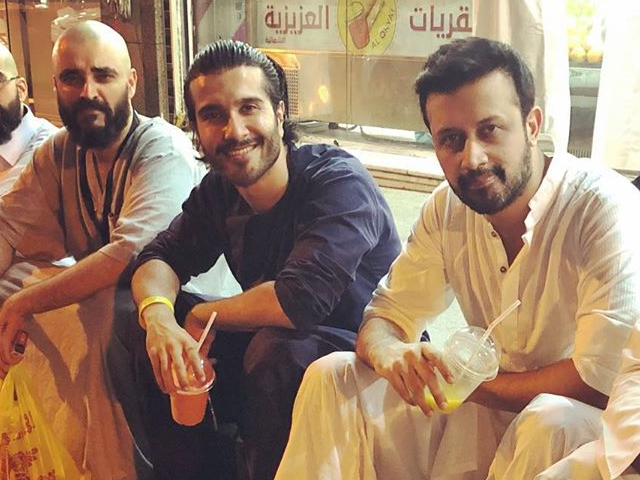 ---
Actor-turned-activist Hamza Ali Abbasi, who is currently performing Hajj has applauded Saudi authorities for their flawless management involving more than two million people.

Abbasi, who is in Saudi Arabia to perform the annual Muslim ritual, said in a video released by the Kingdom's Center for International Communication on Monday that he was stunned by the sheer magnitude of the event.


From our Pakistan edition (@arabnewspk): #Pakistani actor Hamza Ali Abbasi (@iamhamzaabbasi), who has been in #SaudiArabia to perform #Hajj, said he was stunned by the sheer magnitude of the event #Hajj2019https://t.co/Rxo96gqHhY pic.twitter.com/i65g6EegxG

— Arab News (@arabnews) August 12, 2019


"You can't help but imagine what kind of logistical nightmare it would be," he smiled, "but it goes very smoothly … It goes so seamlessly that you don't realise what kind of a mammoth effort goes behind it."

Abbasi noted that he was pleasantly surprised by the degree of "inclusiveness" during Hajj, adding that he had seen "people from literally every country on the face of this planet, united under this one creed that there is only one God."

The actor is not just a known face here but has also developed significant fan following in Saudi Arabia after his film Parwaaz Hai Junoon was commercially released in the country last year. Spotting him in the crowd in his bright white ihram, many fellow pilgrims requested to take pictures with him.

Abbasi is also among the 200,000 Pakistani pilgrims who decided to undertake their spiritual journey to Islam's holiest cities of Makkah and Madinah this year. In the video, he urged Muslims everywhere to at least "come here once."

"You cannot begin to imagine the [spiritual] experience," he said. "You have to be here in personal to experience each and every bit of [this journey]."

Have something to add to the story? Share it in the comments below.