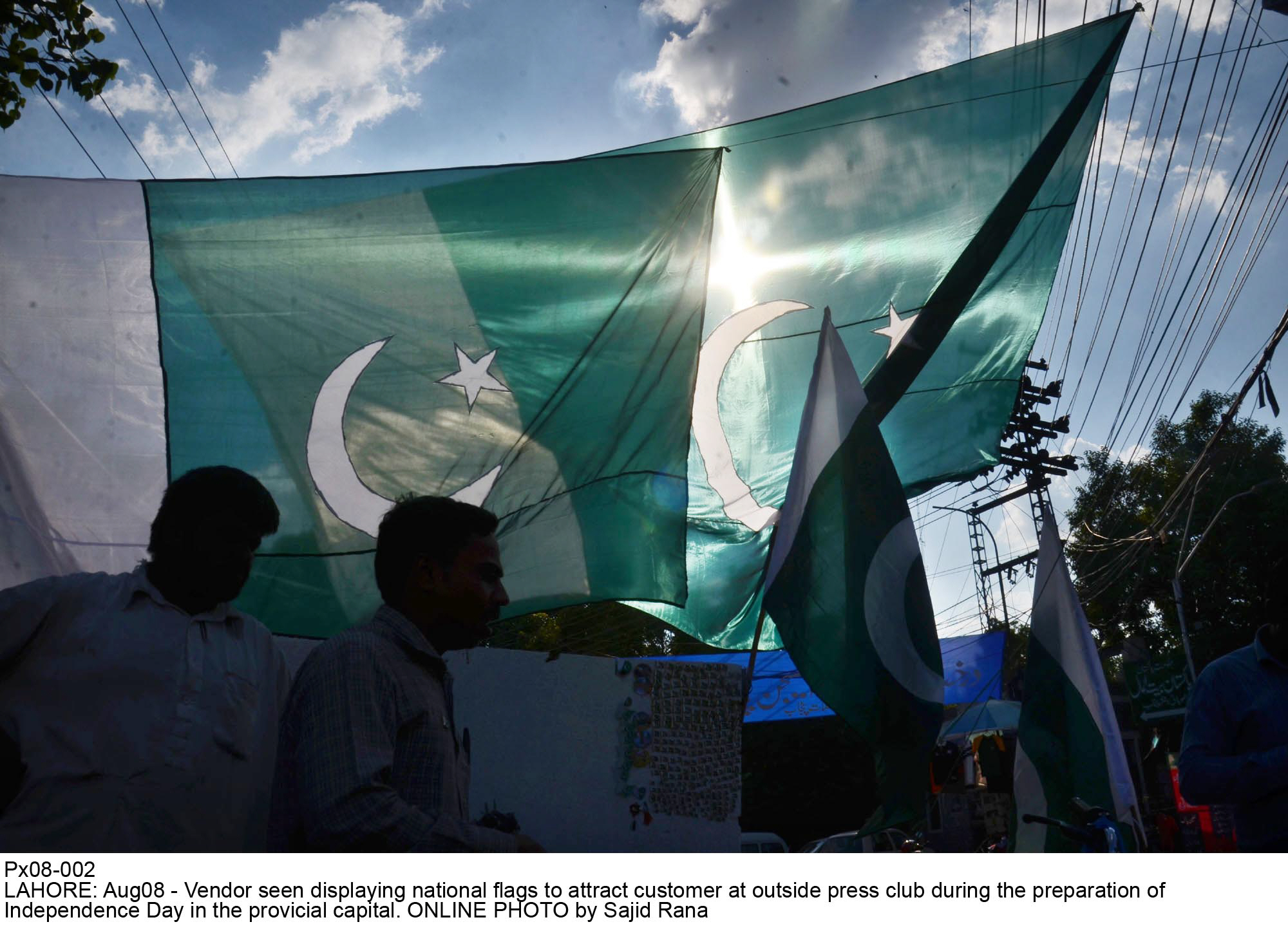 ---
KARACHI: The city will have a new look on August 14 because the political party, Pakistan Tehreek-e-Insaf (PTI) which secured most of its national as well provincial assembly seats from the metropolis, pledges to remove its garbage and dirt from its nullahs, streets and roads in just two weeks.

The popular 'Clean Karachi' campaign will kick off today (Sunday) and will continue for next two weeks. The Frontier Works Organization (FWO) will look after the arrangement and supervise the funding of the campaign.

Briefing the media about the drive, Syed Ali Haider Zaidi, the federal minister for Maritime Affairs, said that Karachi has total 38 nullahs, including 13 major, and all directly flow into the sea. He said that encroachment on them would be removed if needed during the 'Clean Karachi' initiative.

The PTI leader asked Sindh government to immediately impose ban on the use of plastic bags across the province.

People gear up to celebrate Independence Day

Zaidi confirmed that he was in the city on the directives of the Prime Minister Imran Khan. "We are here for the support," he said, adding that the initiative aimed to clean the city before the rains hit Karachi again.

The federal minister appealed to the occupants living on nullahs to voluntarily vacate the space, pledging that the government will provide them houses in the Pakistan Scheme residential project.

Zaidi said that the FWO will manage the 'Clean Karachi' campaign voluntarily. "The FWO has capacity to complete it [drive]," the minister said.  The FWO has machinery and experience, therefore, it has been decided to utilize it for the drive.

The minister informed that the business community which is one the main stakeholders of the city was funding the initiative.

Appreciating Karachi Mayor Wasim Akhtar, Zaidi said that he had done a great job during rains despite having limited resources. He asked Sindh government why water and sewerage board have not been separated, quoting both the system work separately in other parts of the globe.

The 'clean Karachi' drive which is being lauded as a major initiative by the PTI government was announced by Zaidi via a 'tweet' on Wednesday evening.  The initiative that will continue for two weeks got tremendous support from different stakeholders of the city, including business community and celebrities.

The PTI claims it has around 5,000 volunteers who will take part in the drive. It says that various organizations and individuals have approached them to include them in the 'Clean Karachi' drive as everyone wants to see the port city clean and beautiful.

The business community held a meeting with the federal minister on Saturday and confirmed to provide required funding for the drive. The meeting was attended by various businessmen, including Siraj Kassam Teli and Junaid Makada.

Published in The Express Tribune, August 4th, 2019.