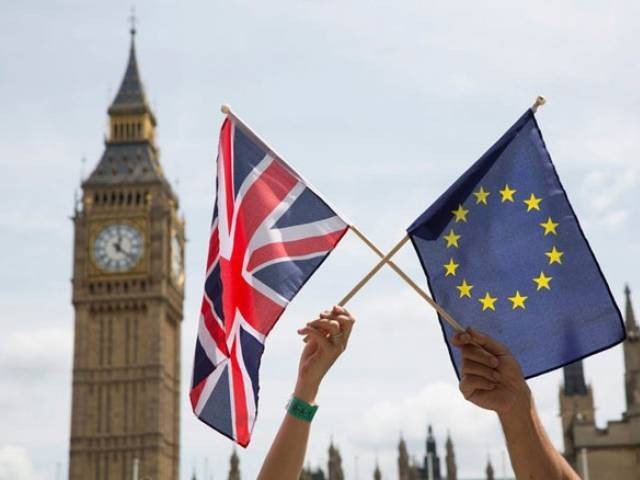 ---
Hardly any attention was paid when it happened. Even the then prime minister, David Cameron, never believed, or wanted it to happen. On June 23, 2016, the UK entered into one of the biggest, messiest divorce proceedings in recent history. I was living in London when the results were announced and one of Europe's greatest capitals reeled with the onslaught of impending financial damage caused by a host of new trade tariffs and lost holidaymaker income.

The consensus was that in unity there is strength. But a city which benefits from open trading with 27 other EU countries — and is home to more than three million immigrants — was, and still is, strongly against Brexit. Depending on who you speak to, Brexit will either be a plague or a new lease of life for Britain, but no one can deny the harm it has already caused.

Uncertainty in the world of business is the worst thing that can happen to any nation. Despite its wealth, Britain is not exempt from the basic principle: if you're unsure, hold on to your money. Private investments have fallen and international companies, major banks, consumer goods giants, digital conglomerates and car manufacturers have moved their headquarters elsewhere. Even British companies haven't been able to see out the political turmoil, causing thousands of job losses even before Brexit has come in full effect, as Britain's history, economic status and allies, provided a sense of false security for how the negotiations would unfold.

The humiliation suffered by the UK is unprecedented. Traditionally steadfast politicians have had no choice but to admit defeat in how negotiations have gone: former Conservative Party leader Iain Duncan Smith stated, "The negotiations up to now have been… more of a process which allowed the EU to get their way." The embarrassment continued with the resignation of 43 cabinet ministers within 34 months. The Brexit plan has been rejected by the House of Commons thrice, and Theresa May asked to delay the Brexit date four times (and counting) before finally resigning in tears.

After the initial vote, London mourned the loss of not being able to interact with people from all over the world. When I left London and spent time in cities across the UK, I found others rejoicing. The common argument was: "we need to make our own laws, and shouldn't be dictated by the EU." While fair, when countered by all the benefits the UK gets through the EU, one realises the real reason Brexit happened: immigration.

The British were never keen on immigrants — South Asians in the 60's and 70's can testify, and the Blacks before them. They eventually became second and third-generation UK residents, and are as accepted as they'll ever be. However, in the past two decades, the situation has become increasingly unbearable. From "bloody Pakis" to "bloody Polish", the insults and anger has evolved as numerous European nationals flooded in. Open borders and higher salaries made the UK the foremost choice for migration, but many of the natives had enough.

Since the referendum, and the months after, there was a sense of freedom and relief — as if the UK had been doing the EU a favour all this time, and would be better off without it.

Brexit was born out of arrogance and a pretentious nationalist mindset, and is a cold and stark reminder that the days of the British Empire are long gone.

Despite this, Britain has experienced plagues, multiple wars, and recessions; yet endured. A people who combine stiff upper lips and thick skins with hard work and intelligence, will eventually recover. The younger generation growing up in this disaster and being forced to take interest, have received a reality check. Britain is finally being humbled. There will be less ignorance and more humility. It is human nature to make peace with the past and focus on the positives. Or maybe this is just me making peace with the inevitable.

Published in The Express Tribune, August 3rd, 2019.

Like Opinion & Editorial on Facebook, follow @ETOpEd on Twitter to receive all updates on all our daily pieces.
COMMENTS
Comments are moderated and generally will be posted if they are on-topic and not abusive.
For more information, please see our Comments FAQ