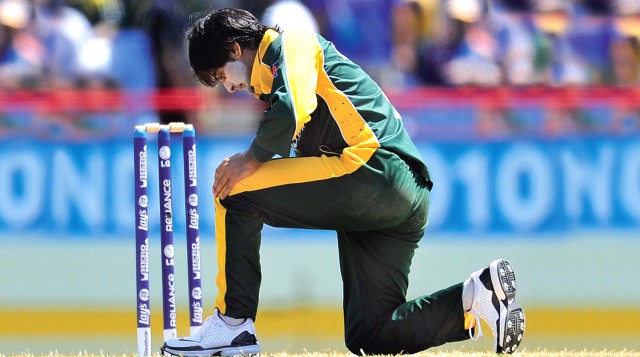 ---
LAHORE: Discarded all-rounder Mohammad Hafeez has remained confident of making his international comeback despite being overlooked for the Asia Cup. However, he has questioned the management's decision to utilise his services as a middle-order batsman, a move that affected his performance in the World Twenty20.

"I've played most of my cricket as an opener," Hafeez told The Express Tribune. "And I went into the tournament with the mindset of an opener. However, as the team's plan changed according to the situation, I was pushed down the order and that was a big blow to my mindset and preparation. As a result, the pressure started to mount."

Hafeez pointed out that Pakistan's consistent performers were the players who knew their batting orders - the Akmal brothers and Salman Butt.

"I'm not arguing against the management's decision to change the order or push me down the order, but we need to understand that every player has his own game-plan and by disturbing that, you force the players to lose confidence."

Hafeez also ruled out the perception that he was omitted in favour of the returning Shoaib Malik with both players having similar role in the team.

"I don't think that I filled the gap in Malik's absence as there was a time when Malik, myself and even Shahid Afridi played in one team."

It looks unlikely that Hafeez will be selected for the tour of England when the 17-man squad is named on June 20. However, the allrounder remains satisfied with his last outing for Pakistan in the West Indies.

"I bowled well but I wasn't able to perform with the bat due to the team strategy. I play for the team and if that was the requirement then I'm ok with it. There was a lot of pressure because I had returned after a long time but I did my best for the team."

Published in the Express Tribune, June 10th, 2010.
COMMENTS
Comments are moderated and generally will be posted if they are on-topic and not abusive.
For more information, please see our Comments FAQ