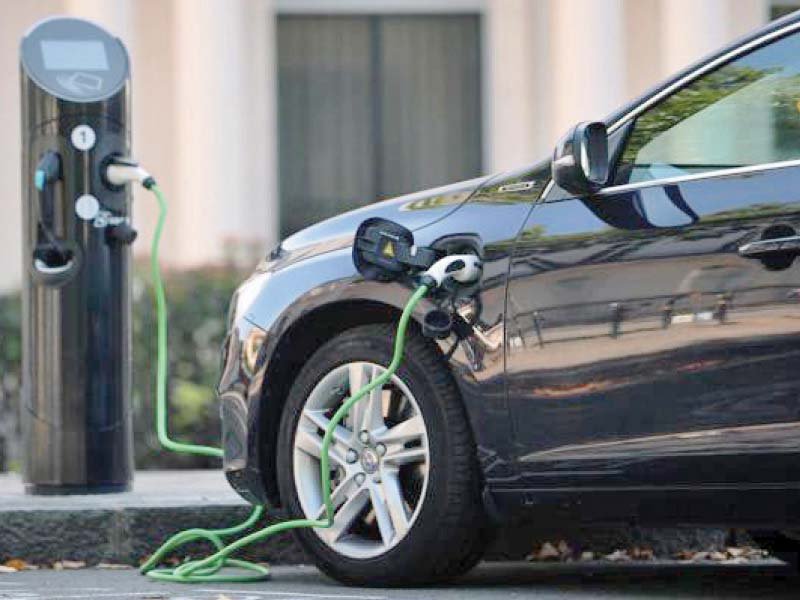 ---
ISLAMABAD: The Ministry of Climate Change (MoCC) has proposed establishing a National Centre for Electric Vehicles to introduce electric vehicles (EV) in the country.

According to the zero draft of electric vehicle policy, the center would take measures to encourage local assembling and indigenisation of EV industry and its exports.

Till such time that the centre is established, an inter-ministerial committee comprising of the representatives of the federal government, four provinces, Azad Jammu and Kashmir and Gilgit-Baltistan will make suggestions for promoting EV in the country.

According to MoCC draft policy on EV, the National Centre for Electric Vehicles will assess working of these vehicles in different weather conditions of Pakistan and roads types, besides it would also take steps to establish charging network for EV.

In order to secure the interests of the local automobile assemblers and parts manufacturers, government will promote localisation of the EV sector.

The centre would ensure local assembling of 80% EV by 2030 along with developing a high-tech value chain workforce. The centre would develop a business model for attracting local and foreign investors for EV industry.

Further, the centre would form a consortium comprising experts from top-universities in the country for brainstorming on commercialisation of infrastructure of the industry.

The draft also proposed to from an inter-provincial committee until the establishment of centre to oversee all matters related to electric vehicle value chain. The committee would also supervise standards, regulation and compliance.

The committee would include representatives from all four provinces, AJK, GB as well as climate change, industry and production, commerce, communication, energy, science and technology and finance ministries.

Earlier in May, PM Imran Khan had laid out plan for introducing EV in Pakistan. Later, PM's Adviser on Climate Change Malik Amin Aslam briefed the meeting on the electric vehicle policy.  He said smoke emitting vehicles was a major cause of environmental pollution, particularly in Punjab.

He said the electric vehicles, besides reduction in environmental pollution, would also lessen oil imports and increase business opportunities in the country. "Pakistan will upgrade about 30 per cent of its road vehicles to electric vehicles by 2030," he had said.

Last week, Aslam said the government is planning to set up a Special Economic Zone (SEZ) dedicated to electric vehicle manufacturing with assistance of the Pakistan Air Force (PAF).

Addressing a meeting with electric vehicle manufacturers from China on Friday, he said, "There is plenty of skilled to semi-skilled workforce available in Kamra (Attock), the proposed site for the SEZ."

"Electric vehicles will not only bring reduction in environmental pollution but also minimise Pakistan's oil import bill."

Currently, Pakistan has more electricity supply than demand while the government is paying power producers in terms of capacity. This makes the situation conducive for introducing electrical vehicles in the transport sector.

Meanwhile, a major stakeholder the auto parts manufacturing industry has criticised the proposed national electric vehicle policy as regional countries like India, Thailand and Indonesia are treating hybrid electric vehicles (HEV), plug-in hybrid electric vehicles (PHEV) and battery electric vehicles (BEV) under one policy to curb fossil fuel utilisation.

"Each country is safeguarding its industry to protect employment and investment. But this is not the case in Pakistan," remarked Pakistan Association of Automotive Parts and Accessories Manufacturers (Paapam) former chairman Mashhood Ali Khan.

Published in The Express Tribune, June 27th, 2019.