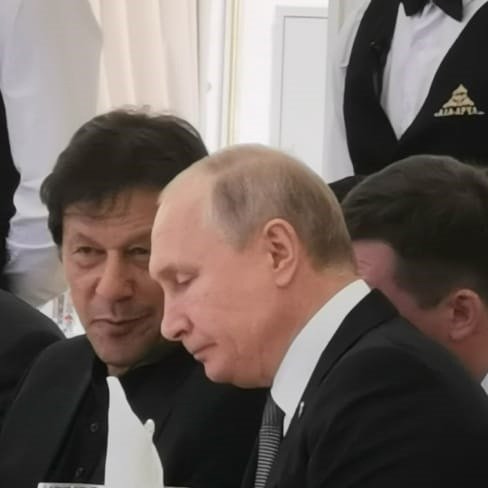 ---
When Russia had occupied Afghanistan, India was in the Socialist camp and had sought ingress in Afghanistan; and now when the US has occupied the country, India is in the capitalist camp — in both cases having to choose to board the sinking side.

But in this whole snatch for Afghanistan, India lost a pragmatic partner in Russia. India's deep relations with the Soviet Union were marked with a shared socialist perception of the world, with Russia providing India its entire production on military platforms from aircraft to tanks. The Indo-Soviet Treaty of 1971 gave India the boldness to intervene in Bangladesh. Russia had also commissioned its K-43 nuclear-powered cruise missile submarine to India between 1988 and 1991 — a stark show of strategic alliance between the two. But as soon as the USSR collapsed, the Indians felt vulnerable to an increasingly strengthening China mounting at them at their upper meridian, and more so of the growing US league with Pakistan. And India made a U-turn towards the US.

This U-turn caused a complete collapse of the Indo-Russian economic relations in the 1990s, as well as in the military and technical fields. Today, though India has revived the military hardware purchase to a big extent, the thaw in the relations is yet to come.

The pressures of globalisation and the embrace of realpolitik have also made the traditional ways of conforming with friends obsolete. The re-emerging of Russia as a global player, seeking to subvert an emerging bipolar future, with the US and China as the new czars of the global system, also forces Russia to view India as a possible contestant in the power game.

In this changing geopolitics, Russia has sought to make an underlying congruity with China, such that they both are now complementing each other's interests in matters of concern — such as Putin's statement in G-20 summit in China in 2016, saying that outside interference in the South China Sea dispute will only do harm. And China's official stance has been that Western powers should take into consideration Russia's legitimate security concerns, such as in the matter of Ukraine. In such an equation, Russia would have been willing to boost India's position as another pole in a multipolar system, to neutralise the US, but certainly not if India is to become a pillar supporting the US pole.

Again, US success in Afghanistan would have been loathing for Russia, and in the Taliban and their supporters in Pakistan, Russia sees a non-aligned dyad that serves its purpose in changing the status quo in global power balance. Consequently, instead of looking at South Asia from the India-centric vision, Russia has started to look at things from the Afghan prism. Already directly involved in the Syrian War, and witnessing US retreat in the Iran Nuclear Deal, and sensing the Taliban's resilience and upper hand in the Afghan War, Russia decided to jump in as a mediator and in 2016 called for Afghan peace talks dubbed as 'Moscow Process'.

The interesting thing about the first meeting was that only Russia, China and Pakistan were attending. Only after a lot of agitation, the Afghan government, India and some Central Asian countries were added in 2017. The next year the Taliban were also invited as an equal party, for which reason Kabul boycotted the meeting.

Following this, Russia signed a military cooperation agreement with Pakistan in 2018, for training exchange of officers and the selling of four Mi-35M combat helicopters to Pakistan. Talks are in way for a $9 billion deal for purchase of air defence systems, Russian fighter jet MiG-35 and the heavy transport helicopter Mi-26T2 along with other military hardware. In February this year, Russia signed another extraordinary deal worth $10 billion, of a 1,500 km offshore gas pipeline that would bring natural gas from the Russian Gazprom's sources in the Middle East, such as Bahrain and Qatar, to Pakistan. Adding fuel to the fire, Russia has been conducting annual joint military drills with Pakistan along the Afghan border, since 2016.

All this coupled with Kabul's helplessness in being able to establish any writ in the country. Besides, despaired over US as an enable guarantor of security and of India as an alternate trading partner, Kabul has been forced to show some ebb in its rigidness towards the Taliban, when in February 2018, President Ashraf Ghani announced an offer to recognise the Taliban as a political party in return for peace.

For now, Russia seems to be the right choice for Pakistan, as they unite to expel a common enemy. With a friendly Afghanistan and Pakistan, Russia would be able to put its feet in the warm waters of the Arabian Sea too — a dream it had failed to fulfil with centuries of war. China's Belt and Road Initiative that has several plans via Afghanistan and Pakistan has also played a part in changing the way Russia used to apprehend South Asia and Pakistan.

The underlying factor in Russia-Pakistan cooperation on Afghanistan would be the kicking out of Indian interest from the country. India has also suffered a self-isolation in this case, as it alone is the party that has not yet tried to engaged with the Taliban when the US, China, Russia, and Iran, all have been engaging. Or is it the Taliban who do not want to engage?

India's unilateralism in seeking an Afghan-Iran solution, while undermining the interests and security concerns of immediate regional players, also adds to its estrangement in the region. If matters proceed in the current air, and as long as India is not ready to forsake its isolationist unilateralism in Afghanistan, there will be chances for Pakistan and Afghanistan to come closer, together with China and Russia. And as Pakistan and Afghanistan share a direct neighborhood with Russia, with friendly Central Asian states between them, this friendship would almost make it impossible for India to reach Russia by a land route. The shortest route left for India to reach Russia would be via the South China Sea and the Northern Sea Route then.

Published in The Express Tribune, June 27th, 2019.

Like Opinion & Editorial on Facebook, follow @ETOpEd on Twitter to receive all updates on all our daily pieces.