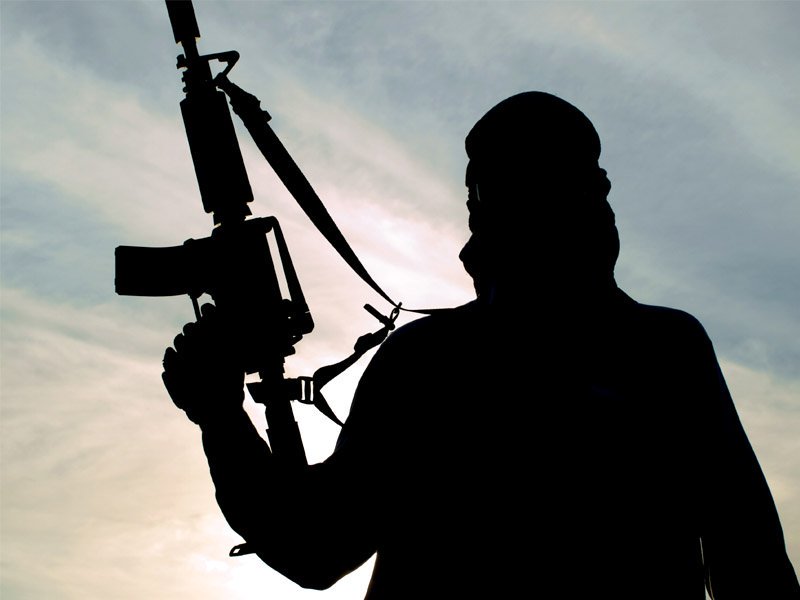 ---
KARACHI: Police on Monday claimed to have gunned down three al Qaeda terrorists in an encounter during a joint operation conducted along with intelligence agencies in the Khuda Bux Goth area of Northern Bypass on Sunday night.

Senior Superintendent of Police (SSP), Malir Syed Irfan Ali Bahadur said, "A suicide jacket, hand grenades and several weapons have been recovered from the deceased terrorists, while two of them managed to escape."

The encounter, led by intelligence agencies and Malir division police, took place within the limits of Site Super Highway police station. The bodies were shifted to the Abbasi Shaheed Hospital in an Edhi ambulance.

According to SSP Bahadur, intelligence agencies received information that some terrorists had arrived in the city to carry out a terrorist attack and were hiding in Khuda Bux Goth.

A joint operation by the police and the intelligence agencies was launched to nab the suspects.

However, the terrorists opened fire on the 'team' as soon as they saw them. In retaliation, three terrorists were killed, but two of their accomplices managed to flee, said Bahadur.

Police seized one suicide jacket, 10 kilogrammes of ball bearings, two sub-machine guns, 38 rounds, one pistol, two hand grenades, two remote control circuits, one remote control, two detonators, as well as four yards of detonating wires and safety fuse wire from the possession of the terrorists.

Search for the escaped terrorists is under way.

Terrorists identified

According to a statement issued by the Malir police, the deceased terrorists were identified as al Qaeda Sindh ameer Talat Mehmood alias Yousuf and his two accomplices - Usman Noor Alam and Sheikh Shahid.

Mehmood also served in Da'ish. His name was in the Red Book. The accused was an important member of al Qaeda and also a close aide of Umar Kathio, who was involved in the Safoora incident.

He was also involved in martyring a Hyderabad jailer and various other police officers.

He along with his accomplices was involved in various other crimes in Sindh and Balochistan.

The statement said that terrorist Sheikh Shahid was involved in the attack on Daniel Pearl and was behind bars since 2002 to 2006. The slain terrorist was an expert in making bombs and a close aide of Naeem Bukhari.

About the third terrorist, the police officials informed that Alam was an important worker of al Qaeda in the sub-continent. In 2013, he was involved in the attack on four police officials in Korangi in which they were martyred as well as being involved in grenade attacks on an imambargah.

Apart from this, he also killed four Muttahida Qaumi Movement workers in Korangi. He was involved in attacking police and Rangers personnel as well as martyring two Military Police personnel in Saddar.

The accused was wanted by the police in various other crimes, including terrorism.