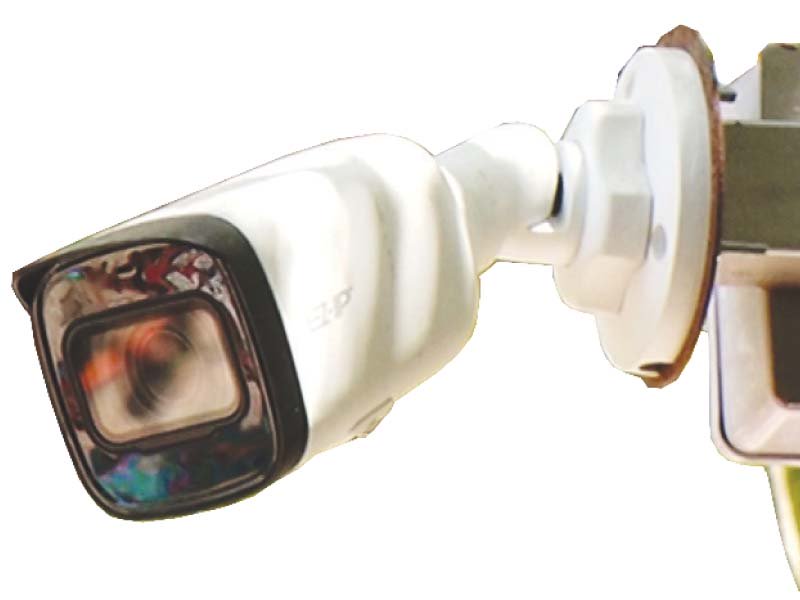 ---
LAHORE: Capital City Police Chief Lahore BA Nasir has strictly warned all police officers that torturing citizens in police stations would not be tolerated at any cost.

He was addressing a meeting of all divisional superintendents of Lahore Police on Saturday.

On Friday, Lahore police installed CCTV cameras at 722 police stations of the provincial capital to monitor the affairs of lock-ups.

Nasir expressed his satisfaction over the installation of CCTV cameras at police stations and ordered that citizens must be treated with respect. The CCPO ordered that complaints registered on the CM Punjab and prime minister portals should be disposed of quickly.

DIG Operations Ashfaq Ahmed Khan, DIG Investigations Inam Waheed, SSPs Zeshan Asghar, Ather Waheed, Ismail Kharrak and Faisal Mukhtar were also present in the meeting.

Khan said there would be zero-tolerance over maltreatment of citizens at police stations. The DIG added that the initiative would help reduce such incidents and complaints of torture or questionable police behaviour with detainees.

He said the cameras have been linked with the Control Room of the CPO office and the ops room of DIG Operations. All divisional SPs of the city will ensure round-the-clock monitoring of police behaviour with suspects and better delivery of other administrative affairs.

Khan said the standard of facilities provided to criminals at lock-ups will also be improved through the effective monitoring system. He said strict disciplinary and departmental action will be taken against policemen involved in malpractices under the Internal Accountability System.

He added the installation of CCTV cameras at SHOs rooms and lock-ups will help further to improve thana culture and stop incidents of police brutality. CCTV cameras have already been installed in the SHO's rooms on the directions of the Inspector General Punjab to gauge how these officers deal with the grievances of visiting people.

A few days ago, Inspector General of Police Punjab Captain Retired Arif Nawaz Khan ordered the installation of these cameras inside the lock-ups of all 722 police stations of Punjab. In a directive, he ordered RPOs and DPOs to undertake the process of installation in all police stations of districts and ranges under their supervision without any delay.

Cases of police torture

Many cases of abuse of power in lock-ups have been reported in the city. Two years ago, a 22-year-old labourer died under mysterious circumstances in the custody of the CIA Civil Lines. The deceased, identified as Faisal, worked at a warehouse called MI Centre in Ichhra. He was at work when a police team reportedly picked him up from his workplace and took him to an undisclosed location. Later, police informed the family that he had humg himself to death.

In a similar case, a man died, allegedly due to police torture, in Qila Gujjar Singh a few years ago.

Moreover, a few weeks ago, footage had emerged in which police officials were subjecting a boy to third-degree torture in the Lytton Road lockup.

Published in The Express Tribune, June 23rd, 2019.
COMMENTS
Comments are moderated and generally will be posted if they are on-topic and not abusive.
For more information, please see our Comments FAQ