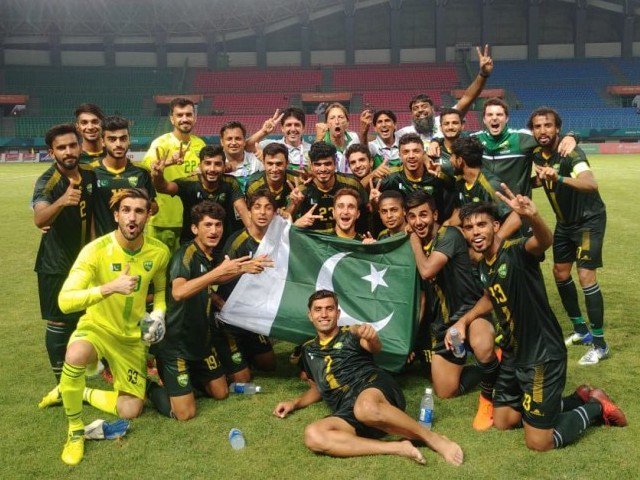 ---
It may be the world's biggest sport, but football in Pakistan is suffering due to the infighting and politics which has nearly killed any chances of a bright future for the sport in the country.

Recently, the Pakistan football team lost their 2022 World Cup pre-qualifier against Cambodia, which shows how much work still needs to be done.


Watch Pakistan football team take on 'header bin' challenge


Meanwhile, the two federations, one under Syed Faisal Saleh Hayat which is recognised by Fifa and Asian Football Confederation, and the second which was constituted after Supreme Court ordered elections and runs under Syed Ashfaq Hussain have been doing near to nothing to make things better.

The plight of the game in the country can now be seen in the fact that the annual National Games in Pakistan are considering snubbing the sport.

One reason is that the National Games only involve sports which are being run by federations recognised by international federations.

The Pakistan Olympic Association's June 15 session saw all the representatives of the federations present, but football wasn't even mentioned during the meeting.


Pakistan drop to 205 in updated FIFA world rankings


Football, right now, is at a standstill with the combined Fifa and AFC commission due to report on the matter in at least a month's time and maybe more.

Until then, Pakistan will stay at the 205th spot in the world and maybe drop a few spots, with no one there to bat an eye on the crisis at hand.
COMMENTS
Comments are moderated and generally will be posted if they are on-topic and not abusive.
For more information, please see our Comments FAQ