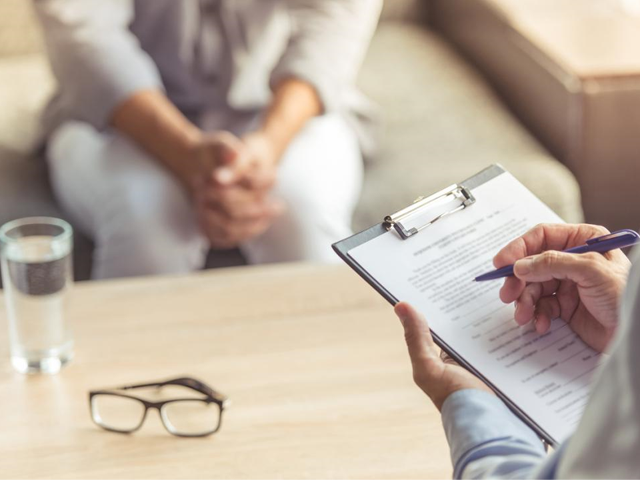 ---
KARACHI: Society may be waking up to mental health but the confusion over seeking help remains pervasive. The concept of getting treated for mood swings, depression or anxiety is unfamiliar to most.

What comes naturally to us, instead, is to deny and repress emotions by embellishing it under the term "strength." To realise one needs help and then to reach out for it can perhaps be best described as taking a leaping of faith.

Researchers have found that individuals show a preference for self-reliance as one of the most important barriers to help-seeking. Other factors include hopelessness and hapless, confidentiality issues, and stigma attached to seeking help.




All this, coupled with the inability to recognise symptoms and accept that you have a problem, needs as much introspection as much it needs external intervention.

In our part of the world, a major barrier to seeking help is also the misconception, misinformation and disinformation surrounding psychological care. 'Stigma and Sense' is an initiative by The Express Tribune that aims to go over the basics of mental health and illnesses for a layperson.

Psychiatrist, psychologist or psychotherapist?




The three professions are so deeply connected that their education and training can also overlap. A psychiatrist or a psychologist can further acquire training in psychotherapies and offer counseling sessions as well.

The licensing for mental health professionals requires personal therapy and supervision. In most cases, the primary physician – a psychiatrist – will refer the individual to work with a psychologist or a psychotherapist to address behavioural patterns. Psychotherapy involves learning techniques that help manage symptoms and teaches individual coping mechanisms.

Psychiatrists, psychologists, and psychotherapists often work together to chalk out treatment from a behavioural, emotional and clinical standpoint.

Psychiatrists

Psychiatrists are medical professionals who pursue psychiatry after getting an MD [Doctorate in Medicine] or MBBS [Medicinae Baccalaureus Baccalaureus Chirurgiae]. They are trained in general medicine and their four-year residency is done under the department of psychiatry.

There is a general misconception around psychiatrists that they do not 'listen'. This is rooted in a lack of awareness around the subject; a psychiatrist will not spend 50 minutes to an hour-and-a-half with a patient and not listen. They deal with behavioural disorders to mental illnesses and their job description revolves around diagnosis, psychological assessment and medication management as a course of treatment.

Psychologists

A psychologist is a professional with a doctorate [PhD] in varying fields of psychology. They study personality development, history of psychological problems and the science of psychological research. Psychology doctorates involve pharmacology as well.

Psychologists are taught to diagnose and assess mental state through psychological testing to determine a course of treatment. Their work revolves around methods of treatment, analytical testing problem-solving techniques, psychological theory and behavioural therapy.

A psychologist has to be registered or become a member of an association of psychology – British Psychological Society (BPS), American Psychology Association (APA) or the Australian Psychological Society (APS). Depending on the license requirements, they have to clock a certain number of hours under supervision to obtain a practicing license.

Psychotherapists

An umbrella term for professionals trained to treat behavioural and emotional issues such as stress, anxiety, or managing disorders listed in the Diagnostic and Statistical Manual of Mental Disorders (DSM).

A psychotherapist cannot prescribe medication since they have no medical training. In cases where they feel medication is necessary, they may refer the individual to a psychiatrist.

Psychotherapists and counselors practice a combination of talk and behavioural therapies. Some of them include cognitive behavioural therapies, psychoanalytic therapies, psychodynamic therapies, systemic and family psychotherapy, arts and play therapies, humanistic and integrative psychotherapies, Hypno-psychotherapy, and experiential constructivist therapies.

Have something to add to the story? Share it in the comments below.