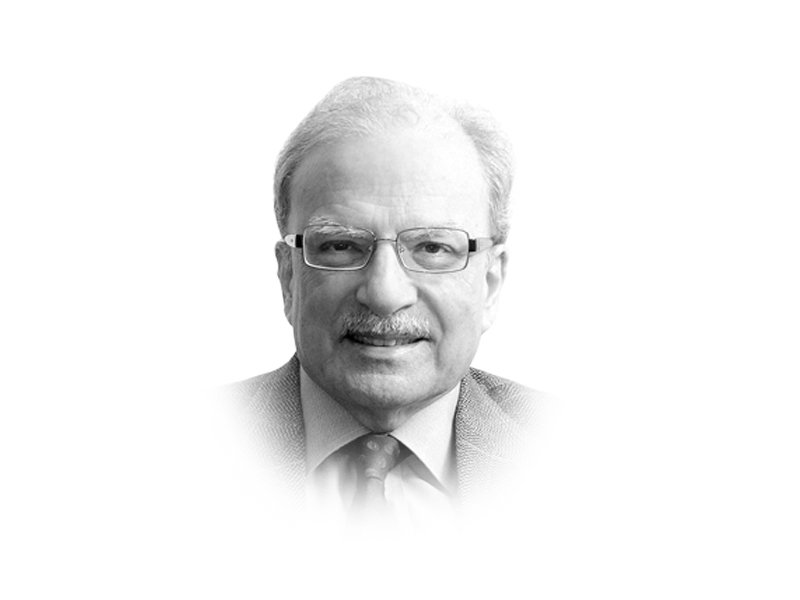 ---
I learnt of the demonstrations in Beijing's Tiananmen Square in a telephone call from my wife in Washington. I was then traveling with a group of World Bank staff looking at the projects our institution was financing in some of the interior provinces of China. I was then the Director of World Bank's China Operations. The protests erupted in April 1989 when students gathered to mourn the death of Hu Yaobang, the Secretary General of the Communist Party. He was seen as reform minded and students expected him to move their country towards western-style liberalism. Their commemoration grew into a six-week-long agitation with hundreds of thousands pouring on to the square demanding greater political freedom and end to corruption. The way I handled the crisis for the Bank's work had deeply impacted my career in the institution and led to close relations with some of the senior leaders of China. But that is a story for another day. Today, my focus will be on the observance of the 30th anniversary of the Tiananmen Square's crisis.

In the West, the action taken by the Chinese military to clear the Tiananmen Square of thousands of people demanding better governance is called a 'massacre'; the Chinese government calls it an 'incident'. The action against the demonstrators — mostly young students — took place on June 4, 1989. Its thirtieth anniversary resulted in a lot of newspaper coverage in the United States. Nicholas Kristof, a columnist for The New York Times, was then the head of the newspaper's Beijing bureau and observed the incident from the square to which he bicycled furiously after learning that the military had moved in to clear the square. In a column published on June 2, 2019, he recalled some of what he saw.

Like most of the commentators who write about modern China he is convinced that the political system would open at some time not in the too distant future. The country will have to match its extraordinary economic performance with political development. "It is indisputably true that China dazzled economically and critics like me should be humbled that life expectancy today is longer in Beijing (82 years) than in Washington DC (77 years). The 10 per cent disadvantaged Shanghai 15-year olds score better in math than the 10 per cent most privileged olds in America," he wrote. "China is not like the Soviet Union, with both impoverished and repressed people. Rather China has saved lives, built universities at a rate of one a week and lifted more people out of poverty than any other country in human history — but it is deeply human, as one protester put it in 1989 to seek not just rice but also rights."

But according to some observers, China has chosen not to adopt Western-style political liberalism as the way of governance. Another story in The New York Times — this one by Chris Buckley — reports how China "has become increasingly authoritarian under Xi Jinping, the leader of the ruling Communist Party whose administration has rounded up rights lawyers, labour activists, students and Muslim ethnic minorities". Buckley wrote about the now 72-year-old Zhou Duo who was one of the "Four Gentlemen of Tiananmen who helped to evacuate the square when the military moved in. One of the four was Liu Xiaobao who also won the Nobel Peace Prize but died in a Chinese jail.

One image from the Tiananmen crisis continues to draw attention: that is of the Tank Man — a lonely figure in crisp white shirt, clutching two shopping bags, standing defiantly before a tank which stopped as it was rolling forward. The man's identity remains hidden. Some believe that he might have been executed but then President Jiang Zemin who rose to power after the political shake-up following the crisis suggested in an interview in 1990 that he had not been killed.

That said, the West has lost the edge it once could claim for its mode of governance. "President Xi may feel reassured. Authoritarianism has flowered around the world. The American President defends a Russian autocrat, a Saudi mad Prince, a Philippine ruler who presides over a dirty war, a Hungarian authoritarian and others," lamented Kristof. But even more unexpected to Zhou Duo, one of the four Tiananmen gentlemen "were the troubles in Western countries that he admired as models of liberal democracy". The political divisions under President Trump and Britain's Brexit shambles showed that even mature democracies could fall prey to dangerous populism and demagogy, Zhou told Buckley in an interview.

Another story told the career of a Chinese cartoonist who was only three years old when the Tiananmen crisis occurred. He learnt the details of the event through an insert in a movie he and his friends were watching. The insert was made surreptitiously to bypass the active Chinese censors. After going to a university he took up political cartooning. Even though he moved to Australia and opted for that country's citizenship, he thought it was safe to hide his identity. He "gained popularity by posting his work under the randomly-chosen pseudonym 'Badiucao' on the Chinese social media sight Sina Weibo. But the authorities in China moved quickly to limit his reach, and by his own count, his social media accounts have been shut down 37 times over the years". He now works on his art full time but continues to stay out of public light. He told Amy Qin who interviewed him for a story for The New York Times: "I'm not brave, I call myself the most coward of the world's dissident artists. I choose to keep my identity hidden as much as I can while also making some noise with my art."

The thirtieth Tiananmen Square anniversary came at the time of heightened tension between China and the United States. Harsh words were exchanged between the two leaderships. US Secretary of State Mike Pompeo issued a statement honouring the Tiananmen protesters and criticised what he called Beijing's human rights abuses. Chinese Embassy in Washington responded by saying that the secretary's statement was made "out of prejudice and arrogance" and "grossly intervenes in China's internal affairs, attacks its system and smears its domestic and foreign policies".

Published in The Express Tribune, June 17th, 2019.

Like Opinion & Editorial on Facebook, follow @ETOpEd on Twitter to receive all updates on all our daily pieces.
COMMENTS
Comments are moderated and generally will be posted if they are on-topic and not abusive.
For more information, please see our Comments FAQ