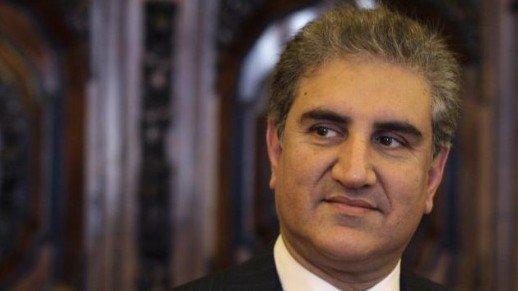 ---
ISTANBUL: The provincial government of Punjab is coming out of denial about the threat from militants there, Foreign Minister Shah Mehmood Qureshi said on Tuesday.

Asked when Pakistan might launch a crackdown on militant groups in the eastern province of Punjab, Qureshi said some lower level militants had been picked up and some eliminated.

"I think some major incidents have taken place in Lahore and woken the Punjab government up," Qureshi told Reuters in an interview at the end of a regional summit in Istanbul.

"I think they are coming out of the denial that they were living in."

Suicide assaults on two Ahmadi mosques in the eastern city of Lahore last month killed more than 90 people and outraged Pakistanis.

Former prime minister Nawaz Sharif, whose brother Shahbaz is Punjab's chief minister, was quoted in the Pakistani media this weekend as voicing solidarity with the Ahmadi minority sect by describing them as brothers.

The Punjab government has been criticised in the past for shirking any confrontation with militant groups, who have been dubbed the Punjabi Taliban.

Qureshi said Pakistan's next priority in the fight against the Taliban is North Waziristan tribal region.

The United States regularly launches drone missile attacks on al Qaeda and Taliban targets in North Waziristan and has been anticipating a Pakistani offensive there since last year.

Qureshi said the army was moving toward an offensive in North Waziristan in a "calculated fashion" after an earlier successful operation in South Waziristan.

"Our next priority is going to be North Waziristan but we have to time our operations in line with our resources," he said. "At the moment we are consolidating our position in South Waziristan."

"Militant leaders have fled to Somalia, Yemen"

Qureshi said Pakistan's military successes in the tribal belt and areas like Swat and Malakand had forced some militant leaders to flee outside the Pakistan-Afghanistan theatre, and move to other countries with a known al Qaeda presence.

"Our information is that they have gone into different areas, Somalia, Yemen and other destinations," he said. "The tribal belt is no longer the safe haven that it used to be."

Qureshi, who met his Afghan counterpart for confidence building talks in Istanbul on Monday, said relations had improved markedly in the two years since a democratic government took power in Pakistan.

Pakistan has lived in fear that a friendship between old foe India and Afghanistan posed a risk of encirclement.

Asked whether India's presence in Afghanistan was still worrying Pakistan, Qureshi said; "The security challenges that Afghanistan faces can be helped more by Pakistan than India can help them. So I think that an exaggerated presence would not be in order."

A peace process begun in early 2004 between India and Pakistan was put on hold after the attack on Mumbai by Pakistani militants that killed 166 people in November, 2008, but next month Indian Foreign Minister SM Krishna will visit Islamabad.

India's Interior Minister Palaniappan Chidambaram is due to hold bilateral talks with his counterpart on the sidelines of a regional ministerial meeting in Islamabad on June 26.

"We have to spend time to bridge the trust gap and think of confidence building measures that will restore the shaken confidence on both sides," Qureshi said.
COMMENTS (5)
Comments are moderated and generally will be posted if they are on-topic and not abusive.
For more information, please see our Comments FAQ