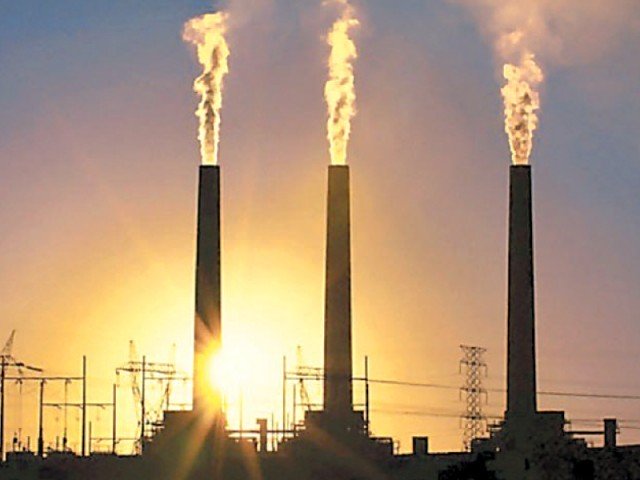 ---
ISLAMABAD: Pakistan's installed electricity generation capacity has gone up 2.5% in the current fiscal year 2018-19, in a much-needed relief for people and industrialists who have endured prolonged blackouts in the past.

The electricity production capacity went up mainly due to the setting up of new power plants under the China-Pakistan Economic Corridor (CPEC).

According to the Pakistan Economic Survey 2018-19, released on Monday, the installed electricity generation capacity reached 34,282 megawatts in Jul-Mar 2018-19 compared to 33,433MW in the corresponding period of previous year, recording a 2.5% growth.

Although power generation varies depending on availability of input and other constraints, the production rose from 82,011 gigawatt-hours (GWh) to 84,680 GWh, up 2.1% in the period under review.

In Jul-Mar FY19, the share of renewable energy in the total electricity generation inched up 1% and it is expected to rise in coming years.

Pakistan's dependence on natural gas in power production had reached an all-time high at 50.4% in FY06. In FY19, however, the reliance dropped to 34.6% in the wake of decline in domestic gas deposits and consumption of liquefied natural gas (LNG) since 2015. The share of imported LNG increased from 0.7% in FY15 to 8.7% in FY19.

Govt has no option but to slap at least 7.5% GST

The share of coal in power generation had remained in single digit over the past two decades. However, in the current fiscal year, it touched a high of 12.7%. Likewise, the share of renewables, which was 0.3% in FY15, increased steadily to 1.1% in the current year.

The share of nuclear energy gradually rose to 2.7% in FY19 compared to 0.2% in fiscal year 1997. At present, five nuclear power plants are running in the country. Their gross capacity is 1,430MW and supplied about 7,267 million units of electricity to the national grid in Jul-Mar FY19.




Anti-theft drive

The government has announced that its immediate focus is on reducing line losses and increasing effectiveness of the entire value chain.

The Ministry of Energy (Power Division) has tasked power distribution companies with recovering Rs80 billion in old receivables while freezing the receivables at the level of October 31, 2018.

Furthermore, the distribution companies have been given the target to recover another Rs60 billion by controlling theft, and improving governance and efficiency.

Oil and gas

Pakistan mainly depends on oil and gas resources to meet its energy requirement. Domestic crude oil production stood at 24.6 million barrels in Jul-Mar FY19 compared to 21.8 million barrels in the corresponding period of previous year.

Domestic oil resources are not enough to quench the energy thirst of a growing economy. As a result, Pakistan imports a huge quantity of oil as well as oil-based products from Middle Eastern countries, especially Saudi Arabia.

In the nine-month period under review, about 6.6 million tonnes of crude oil was imported valuing at $3.4 billion compared to import of 7.8 million tonnes worth $2.9 billion in the same period of previous year.

The decline came mainly due to increase in international oil prices. Deferred payments on oil imports from Saudi Arabia will ease pressure on the country's balance of payments.

Oil is mainly consumed in transport vehicles and power production. In Jul-Mar FY19, the share of oil consumption in transport vehicles increased to 77% from 56% in the same period of previous year, while in power production, the share of oil consumption decreased to 14% against 25% in the same period of last year.

As gas is a cheaper source, there was a continued shift of the power sector from oil to gas.

'No immediate plans to privatise power firms'

Natural gas is a clean, safe, efficient and environment-friendly fuel. Its domestic supply contributes about 38% to the total primary energy mix of the country.

Pakistan has an extensive gas network spread over 12,971 km of transmission lines, 139,827 km of distribution lines and 37,058 of service gas pipelines to cater to the requirement of more than 9.6 million consumers across the country.

The government is pressing ahead with policies to enhance the domestic gas production as well as imported gas supplies to meet the increasing energy demand.

At present, the LNG re-gasification capacity of two floating storage and re-gasification units (FSRU) is 1,200 million cubic feet per day (mmcfd) and accordingly LNG is being imported to reduce the demand-supply shortfall.

Average natural gas consumption in Pakistan stood at about 3,865 mmcfd including 785 mmcfd of re-gasified LNG in Jul-Feb FY19. During the same period, the two public gas utilities - Sui Northern Gas Pipelines and Sui Southern Gas Company - laid 69 km of gas transmission network, 3,232 km of distribution lines and 1,366 km of service lines, and connected 165 villages and towns to the gas network.

During the period, 428,305 additional gas connections including 425,404 domestic, 2,770 commercial and 131 industrial were provided across the country.

It is expected that gas will be supplied to approximately 430,695 new consumers in fiscal year 2019-20. Gas utilities have planned to invest Rs7,161 million in transmission projects, Rs48,288 million in distribution projects and Rs18,556 million in other projects with total investment of around Rs74 billion in FY20.

Published in The Express Tribune, June 11th, 2019.

Like Business on Facebook, follow @TribuneBiz on Twitter to stay informed and join in the conversation.