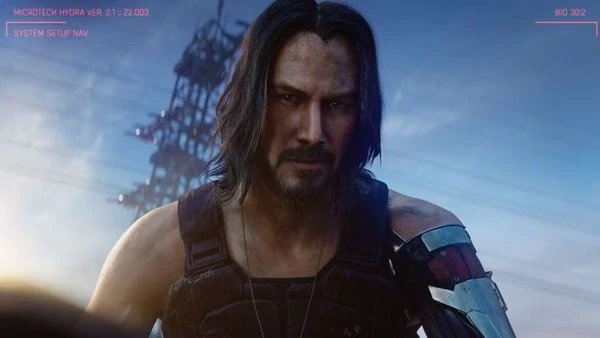 ---
One of the major highlights of E3 2019 has been the surprise appearance of the Matrix trilogy star, Keanu Reeves. The actor appeared on the stage to reveal his role in CD Projekt Red's widely anticipated role-playing game, Cyberpunk 2077.

Reeves will play the character called Johnny Silverhand. He gets his name as he has a robotic silver arm and is described as "legendary rockerboy" by CD Projekt Red. As Silverhand is one of the main characters of Cyberpunk 2077 so, gamers are likely to see him multiple times.

'The Matrix' reboot in the works
His appearance got one of the attendees to shout that he is breathtaking. Reeves returned the favour saying "No, you're breathtaking," getting a lot of laughs from the crowd.

I'm glad we've moved on from Sad Keanu to Glad Keanu cause he seems like such a cool guy. #KeanuReeves pic.twitter.com/zXXkFjxQgc

— Great Legs, Kid (@tctrauscht) June 10, 2019
Hahah, I love that man who called Keanu breathtaking! Definitely on point and his spontaneous reaction is super endearing. Guys, let's always quote Keanu and follow his way of thinking, we're all breathtaking Happy Monday, Dears #keanureeves https://t.co/ebClx00NrM

— ViktoriaBlythe (@ViktoriaBlythe) June 10, 2019
I'm so glad #KeanuReeves is getting all this spotlight, he is absolutely my favorite person on screen and humans in general. marvel will also hopefully pick him up and he will continue to take over the world!

— BossLogic (@Bosslogic) June 10, 2019
Me after seeing the #Cyberpunk2077 #KeanuReeves reveal pic.twitter.com/8ypoAWkVoK

— BossLogic (@Bosslogic) June 10, 2019
#KeanuReeves is the best. That is all.2019 is the year of Keanu. pic.twitter.com/Zl8UhcCYP0

— Geeks of Color (@GeeksOfColor) June 9, 2019
the only part of #E32019 that matters is #KeanuReeves telling the audience they're all breathtaking pic.twitter.com/P3tMRzeFOW

— Art Larson (@artemlarson) June 10, 2019
Jesus resurrection on the third day#KeanuReeves pic.twitter.com/wMxzwct3E8

— Tony Stark is my dad (@palcadaval) June 10, 2019

Microsoft unveils 'Project Scarlett' Xbox for 2020 release

Silverhand will not only sound like Reeves but, look and act like him too as he has performed full-body motion capture.

This article originally appeared in Gamespot and BBC News.