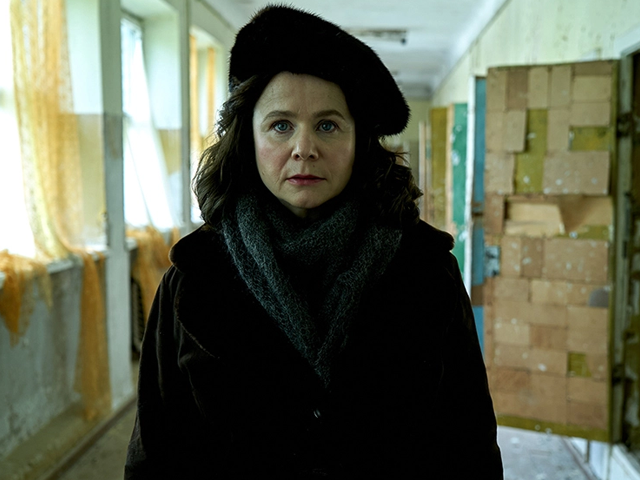 ---
Retelling the 1986 Chernobyl disaster is an exercise in unburying the truth. In the wake of the world's worst nuclear power plant accident, which forced the city of Pripyat in what was then part of the Soviet Union to evacuate after being exposed to toxic levels of radiation, Soviet officials publicly downplayed the incident. To this day, scientists are still working to understand the reasons and effects of the fatal explosion.
What we do know, however, is that the core of a nuclear reactor opened, sending plumes of radioactive material into the air.
The toxic fumes not only contaminated the local vegetation and water supply but also poisoned nearby residents, some of whom got cancer.
Within three months of the disaster, more than 30 people had died of acute radiation sickness. HBO's latest offering sheds light on the incident and aftermath of the disaster.
While developing his five-part mini series, Chernobyl, the writer and producer Craig Mazin approached conflicting accounts of the event with a degree of caution.
"I always defaulted to the less dramatic because the things that we know for sure happened are so inherently dramatic," he told Variety.
For the most part, the TV show is hauntingly accurate – with the exception of a few artistic liberties.
And people can't get over it.
Everyone that thinks they understand #Socialism or #Communism needs to watch #Chernobyl on HBO. It is frightening.

— Tim Kennedy (@TimKennedyMMA) June 3, 2019
Cannot recommend #Chernobyl enough. Stunning, important television. Closest thing I can think to compare it to in terms of scale, pace, detail, etc. is Band of Brothers. Not a comparison one makes lightly.

— Daniel Benneworth-Gray (@gray) June 2, 2019
Binge watching the 1st 4 episodes of #Chernobyl Just finished number 3. This is gripping, terrifying, brilliantly acted & sublimely directed. @JaredHarris I am kissing your toes in admiration.

— Catherine Russell (@catherinerusse2) June 2, 2019
#Chernobyl is masterfully told story. 👏🏾👏🏾👏🏾. As always when incompetent men are faced with disaster their first instinct is to deny the truth and bury their heads in the sand. They always end up making things worse than they were going to be without their "intervention".

— Tafarrell (@tafadzwamarere) June 2, 2019
HBO's #Chernobyl is the best, and certainly the most harrowing, thing on TV right now. It's also a timely reminder of what happens when those in power normalize lies, and 'alternative facts' are used to justify state-sanctioned crimes. pic.twitter.com/2SCsw5xgqi

— Miles Quatermass (@InfiniteRegress) May 30, 2019
One of the best shows I have seen recently. Can't wait for the finale. #Chernobyl pic.twitter.com/b2CdEl7gTF

— Trendulkar (@Trendulkar) June 1, 2019


According to numerous reports, hundreds of first respondents died during, or immediately after, the disaster. Most of those who survived have spent their lives suffering from serious health conditions caused by the radiation.

Some estimates of deaths directly attributable to the Chernobyl disaster exceed 100,000.




Doctors continue to express their concern about the excessive amount of cancer and blood diseases among a new generation of children who live on the edge of the strictly-imposed exclusion zone. Children with deformities continue to be born in large numbers as radiation causes genetic damage.

At the site of the disaster, Reactor N4 now lies eerily silent, but it will remain radioactive for 1,000 years. Chernobyl's legacy of destruction continues.

Have something to add to the story? Share it in the comments below.