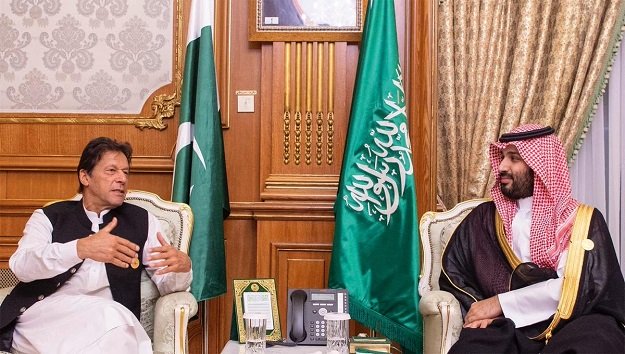 ---
PM Imran also had a bilateral meeting with Crown Prince of Kingdom of Saudi Arabia Muhammad Bin Salman on the sidelines of the summit.

The two leaders took stock of the current state of bilateral, political, economic and trade relations. They agreed to expedite decisions taken during the visit of the crown prince to Pakistan in February, in particular, early implementation of decisions taken during the first meeting of the Supreme Coordination Council.




PM Imran also thanked the government of Saudi Arabia for extending oil facility to Pakistan against deferred payments. He added that the brotherly gesture of the Kingdom provided timely support to the economy of Pakistan at a crucial juncture.

US-Iran tensions overshadow Makkah summits

Prime Minister Imran Khan and Crown Prince Muhammad Bin Salman agreed to regularly exchange views on all issues of mutual interest.

The year 2019 marks the 50th anniversary of the establishment of OIC. Founded in 1969, OIC is the second largest multilateral organisation after the United Nations (UN), encompassing a quarter of the humanity and a cumulative GDP of US$19.4 trillion.

The summit provides a valuable platform for OIC states to exchange views and deliberate on a range of political, economic and security issues.