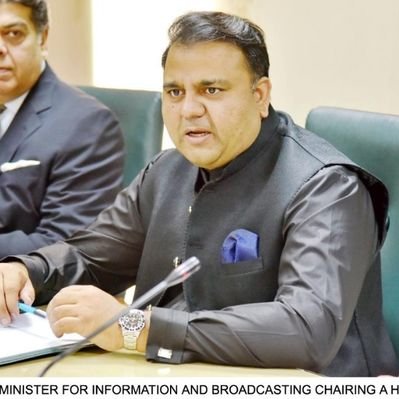 ---
Federal Minister for Science and Technology Fawad Chaudhry on Thursday apprised that the government shall initiate an investigation into the illegal occupation of land in Lahore belonging to the ministry.

Fawad took the matter to Twitter and said that "strict legal action" shall follow against the illegal occupation of the land worth billions.


آج جائزہ لیا تو معلوم ہوا کہ صرف لاہور میں وزارت سائنس کی اربوں روپے کی زمین پر قبضہ گروپ کا راج ہے، اس زمین کو واگزار کرانے اور سخت قانونی کاروائ کا فیصلہ کیا ہے، انشااللہ٘ لاہور میں شاندار سائنس میوزیم بنائیں گے۔

— Ch Fawad Hussain (@fawadchaudhry) May 30, 2019


In the same tweet, he expressed intent to construct a science museum in the provincial capital on the land once it is recovered.

Moon sighting controversy: Ministry seeks CII's input on new lunar calendar

On May 27, Fawad announced the ministry is set to work towards a mobile payment system. He took to Twitter that the ministry's next step was to replace credit and debit cards with mobile payments.
COMMENTS
Comments are moderated and generally will be posted if they are on-topic and not abusive.
For more information, please see our Comments FAQ