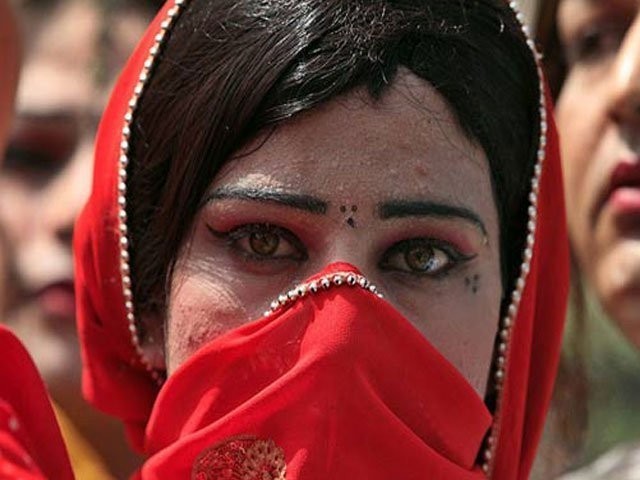 ---
FAISALABAD: Recognising that Ramazan is a time for devotion, members of the transgender community are at the forefront when it comes to fulfilling their religious duties during the holy month. However, this time of year in the Islamic calendar also proves to be difficult for them in terms of finances as their sources of income dry up.

According to an organisation working for their welfare, the number of transgender people has reached over 8,000 in Faisalabad district alone. The rest of the year round, most of them make a living by performing at musical programmes, birthday parties and weddings.

Since the majority of locals focus on a spiritual overhaul in Ramazan and seldom organise events, transgender people find little work. According to the welfare organisation, there are 250 houses in the city where members of the community reside. They call their houses 'deras' and at least five of them reside in one unit with their gurus.

An Express News survey reveals that as soon as Ramazan starts, the income of transgender people turns to zero. Therefore, their gurus send them out to beg and collect zakat from locals in Ramazan. A transgender person does not fast when she goes out to beg, while the rest of them stay home, fast, recite the Quran and offer prayers. Some transgenders muster up the energy to work and fast.

Khawaja Naina, one of the transgender people, shares that she has performed Umrah twice and feels a kind of inner peace when the holy month of Ramazan is around the corner. "In Ramazan, we don't wear female outfits and also go to the mosque, especially for Friday prayers. However, some people make a mockery of us and therefore many decide to offer their prayers at home," she says.

Another transgender says that they live their life like everyone in the country, but others have families and they are forced to live without them. "Life for people like us is a challenge as we are not educated and don't have business or skills," she says, sadly. "In joint families, people support each other. However, if we don't work, we have nothing to feed ourselves."

She says that they also invite each other over for iftar/dinner in Ramazan, but it mainly depends on the financial position of their peers. "We also go out for Eid shopping and buy new clothes and shoes. However, we try to avoid going out on Eid as people make fun of us."

Sahabzada Zahid Qasim, who is a prominent scholar in Faisalabad and a Pakistan Ulema Council Central Leader, says that all Sharai orders apply to transgender people because it's a birth process. He clarifies that the job of transgender people is not to just dance at gatherings. "They are normal human beings like us and should be treated with respect by everyone."

District Peace Committee Member and religious leader Maulana Riaz says that gender is not related to Islamic law. "All Islamic rules should be followed by Muslims no matter their gender. They should offer prayers, fast, give zakat and perform Hajj and Umrah."

Allied Hospital Faisalabad Consultant Psychiatrist Dr Imtiaz Dogar says people should not make fun of transgender persons. "They also have self-respect and due to continuous sarcasm, they can suffer from depression. He urges people treat them like anyone else so that they play a role in improving society.

Published in The Express Tribune, May 30th, 2019.