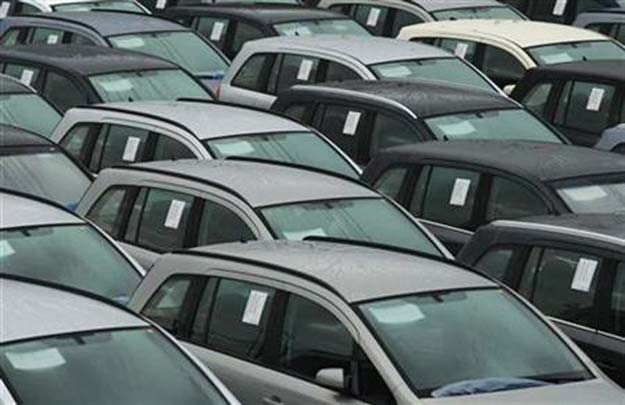 ---
LAHORE: Pakistan Association of Automotive Parts and Accessories Manufacturers (Paapam) has requested the prime minister to save the local auto parts manufacturing industry by not accepting any proposal for the import of used cars.

In a letter to PM Imran Khan, Paapam Chairman Muhammad Ashraf Shaikh stated that they were against any proposal to allow the import of used vehicles into the country as it would hurt the local auto parts manufacturers.

Paapam, which is a representative body of around 400 auto parts manufacturing companies from across Pakistan, wrote the letter in the wake of a proposal floated by the Car Dealers Federation Lahore - an unregistered trade body - through the Ministry of Commerce.

"The car dealers stated in the proposal that the import of used vehicles is necessary for boosting business activities in the country. But the fact is that under the Import Policy Order, the commercial import of used cars is not allowed into the country," said Shaikh.

However in the past, he said, massive quantities of used cars were imported through misrepresentation and misuse of baggage, gift and transfer of residence schemes that were especially meant to facilitate the overseas Pakistanis.

Fortunately, through SRO 52(I)/2019 dated January 15, 2019, it is now mandatory that duties and taxes on imported vehicles must be paid out of foreign exchange remittance from abroad and therefore the misuse of used vehicle import in the name of overseas Pakistanis has been curbed, he added.

The import of used cars in the past has caused damage to Pakistan's economy due to payments for imports that were sent through illegal channels, which drained foreign exchange and put pressure on the Pakistani rupee in the open market, the Paapam chairman explained.

"The automobiles made in Pakistan use 55% to 70% local parts, amounting to almost Rs475,000 per vehicle. Hence, based on the annual import of 50,000 used vehicles, the auto parts manufacturers suffer a revenue loss of almost Rs25 billion annually while over 200,000 direct and indirect jobs (workers, technicians, engineers and management professionals) were also lost," said Shaikh. 

Published in The Express Tribune, May 29th, 2019.

Like Business on Facebook, follow @TribuneBiz on Twitter to stay informed and join in the conversation.
COMMENTS (2)
Comments are moderated and generally will be posted if they are on-topic and not abusive.
For more information, please see our Comments FAQ