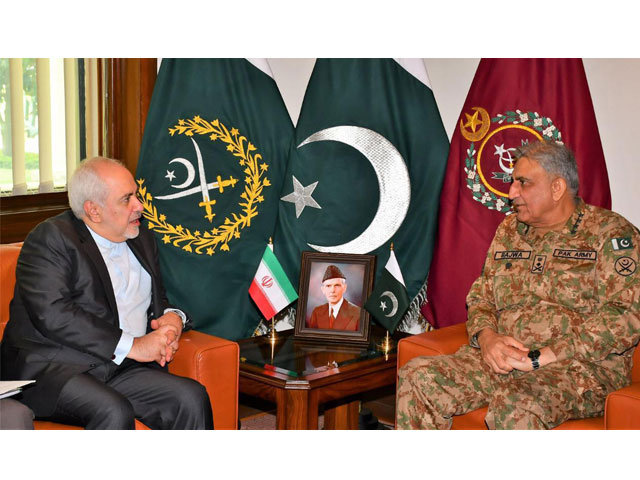 ---
Amid rising tensions in the Persian Gulf region, Chief of Army Staff General Qamar Bajwa has urged all sides for efforts to keep conflict away from the region.

"War is not in anyone's interest," the Inter-Services Public Relations (ISPR) quoted the army chief as saying in his meeting with Iranian Foreign Minister Javad Zarif at the General Headquarters, who arrived in Islamabad on Thursday.

During the meeting, the military's media wing said, matters of mutual interest and evolving situation in the region were discussed.

The Iranian leader appreciated Pakistan's positive role for regional peace and stability.

Earlier in the day, Zarif held a meeting with Prime Minister Imran Khan and Foreign Minister Shah Mehmood Qureshi.


Delegation-level talks were also held between Iran and Pakistan at the Foreign Office.

Zarif's visit comes against the backdrop of heightened fears of a clash between the US and Iran. The US has recently sent an aircraft carrier and a bomber taskforce to the Middle East in response to what officials called "a credible threat" by Iranian regime forces.