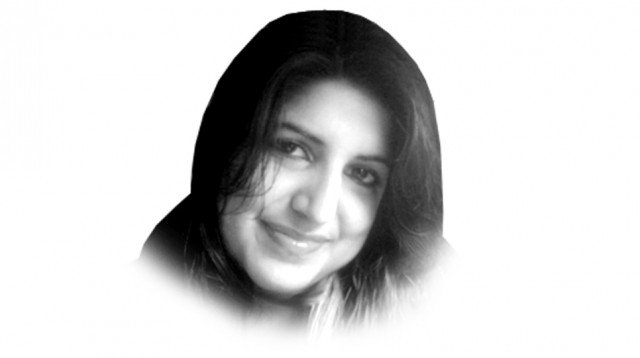 ---
I recall there being a time not so long ago, during a not-quite-yet forgotten Musharraf era where I celebrated the inclusion of women in most public spheres of life. Much as it taints and tortures my feminist sensibilities to admit, I'm not so sure that was the right move anymore. At least, I'm not sure Pakistan is ready for female politicians.

Pakistani politics is already an overwhelming cesspool of incompetence, corruption and pedantic hate-mongering, but dear Lord our women! Female politicians are actually an embarrassment to view on television or read about in print. We seem to either get the matriarchal, battle axe-Amazon variety adept at thundering over all voices and drowning out all semblance of sense such as Fauzia Wahab; an MPA Sajida Mir declaring how she would encourage her husband to marry four times and later threaten to "commit suicide" because she was reprimanded (naturally parliament has nothing better to do than comment on its constituents' polygamous inclinations).

The recent case involves the most charming PP-206 candidate Naghma Mushtaq Lang, who short of beating up a man in public, violently declared the prime minister and his brother to be "bud nasal" and vowed that "dead bodies" would fall unchecked on all sides closing with an impassioned "Aina di aisi di tesi".

This isn't to say that we don't have an elite, upper crust brand of female politicians like Sherry Rehman and Marvi Memon but the divide between the calibre of female politicians in our mutated macabre of a democracy is just as disconnected as the rest of the population. We either have the uber-elite, liberals or the right-wing nuts – there is seldom any middle ground.

It is tragic that this country's women finally have a platform to make a difference but lack the will to do it. We are represented by incompetent, pedantic and often crude women. It reflects poorly on all of us as  it says the best we can do are women who either sleep in parliament or shriek like a band of harpies.

Published in the Express Tribune, June 9th, 2010.
COMMENTS (2)
Comments are moderated and generally will be posted if they are on-topic and not abusive.
For more information, please see our Comments FAQ