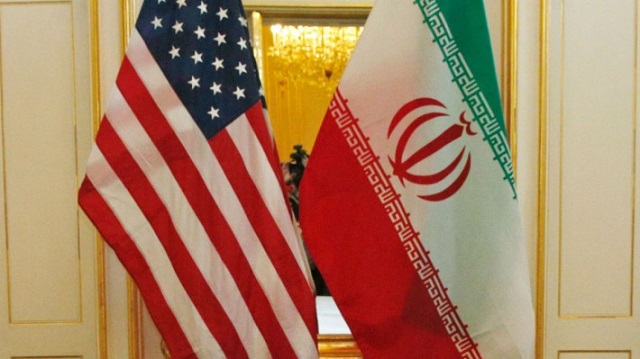 ---
At the time of writing, American warships and bombers are on their way to the Persian Gulf. They will augment the sizeable US military presence already in the region — on bases in Bahrain, Oman and Qatar. The ostensible purpose of this unprecedented buildup, according to the Trump administration's National Adviser, John Bolton, is to respond to "troubling and escalating indications and warnings" from Iran. He added ominously that "any attack on United States interests or on those of our allies will be met with unrelenting force". But behind this façade is the inescapable possibility that the US is actually seeking to bring about regime change in Iran — an objective that has been openly advocated by Trump and his team, including Bolton and Secretary of State Mike Pompeo. Such a regime change redux in Iran, however, would be even more destructive, including for the US, than the disastrous outcomes of American regime change in Iraq, Libya or Syria.

During his election campaign, Trump had criticised the US involvement in foreign conflicts, and as President, he has lately tried to disengage from Afghanistan and Syria. But Trump has made no secret of his intentions to forcibly change two elected governments — in Venezuela and Iran. Since crippling sanctions and destabilisation have failed so far in both countries, now the "gun-boat diplomacy" option is being applied against Iran. If this option also fails, which it most likely will, then the direct use of force could become a realistic possibility, for which the military capability is already being built up in the region.

While Trump's critics accuse him of policy "incoherence" and confusion" — rejecting foreign commitments while intervening in Iran — he actually has a clear policy. It's driven by his Islamophobic Christian Zionism and electoral need to pander to the powerful America Israeli lobby. Consequently, Israeli Prime Minister Netanyahu is Trump's closet ally on whose demands the US Embassy has been shifted from Tel Aviv to Jerusalem; the Iran nuclear deal (JCPOA) has been rejected; crippling sanctions imposed on Iran and attempts being made for regime change in Tehran. In fact, the current American military deployments are being made due to Israeli intelligence claims that Iranian "proxies" and its navy are preparing to attack US targets and those of its allies. It is also alleged by the Israelis that the recent "sabotage" on Saudi tankers in the UAE and the missiles fired on US facilities in Iraq was master-minded by Iranians.

Similarly, to isolate Iran at the behest of Israel, Trump has played up Saudi concerns about Iranian support for Shiite forces that allegedly threaten Saudi and UAE interests, such as in Yemen, Bahrain, Syria and Lebanon. The US, of course, finds it expedient to broaden the regional alliance by involving Saudi Arabia and the UAE, apart from some other Arab countries. The fact that this helps Trump sell American weapons worth billions to the GCC countries is a bonus.

While America pulled out of the JCPOA in May last year, other signatories, Russia, China, Britain, France, Germany and the EU, are keen to save the deal. However, Iran expects that despite the US pullout, the others will honour the arrangement by trading with Iran and removing UN sanctions. So far this has not happened, especially in the case of the three European powers and the EU, whose businesses are concerned that, being part of the US-dominated international financial and monetary systems, they would come under American sanctions themselves. Similarly, countries like India and South Korea, dependent on Iranian oil supplies, have been forced to renege on their contracts due to US sanctions.

Iran has now asked the remaining JCPOA signatories to take "concrete action" otherwise there would be "consequences". It has already stopped observing certain aspects of the accord such as sending heavy water to other countries and exchanging enriched uranium for natural uranium. A more serious step would be to resume uranium enrichment — leading to the breakdown of the JCPOA.

America's European allies have also refused to support the US allegations against Iran while also opposing any regime change. The other major powers, Russia and China, have rejected American claims, calling for restraint and dialogue. Most countries are skeptical because of past American deception and fabrication of evidence to "justify" the 2003 invasion of Iraq. These countries are also deeply concerned that a heightened American military presence in the Gulf would destabilise an already precarious environment, leading to an accidental or unintentional conflict.

For now it seems the American-Israeli tactic is to goad Iran into a conflict or find an "excuse" to start one. Bolton's warning is ambiguous enough to find such a "justification". If that does not happen, Washington anticipates that its sanctions would cripple the Iranian government to the point of collapse and lead to regime change from within.

Despite America's military preponderance, a war with Iran would be even more disastrous than the one with Iraq. Iran's size and population are much larger than Iraq. Tehran also has a larger arsenal of missiles and naval capabilities which could be used to block the Strait of Hormuz in the Persian Gulf from where 40% of the world's oil passes through daily. Iran also has "proxies" from Lebanon to Yemen who can cause extensive damage through asymmetric warfare to the interests of the US and its allies. Israel would be particularly vulnerable to Hezbollah attacks from Southern Lebanon.

In this deteriorating regional environment, Pakistan needs to be more proactive in ensuring restraint and de-escalation by the US. It should clearly oppose any attempt for regime change in Iran. Pakistan should also emphasise the need for fully implementing the JCPOA and withdrawing sanctions on Iran as envisaged under this accord. Pakistan would also need to continue balancing its relations with Iran and Saudi Arabia since we have important relations with both. We should also be cognisant of the negative domestic reaction to an attack on Iran.

Published in The Express Tribune, May 23rd, 2019.

Like Opinion & Editorial on Facebook, follow @ETOpEd on Twitter to receive all updates on all our daily pieces.