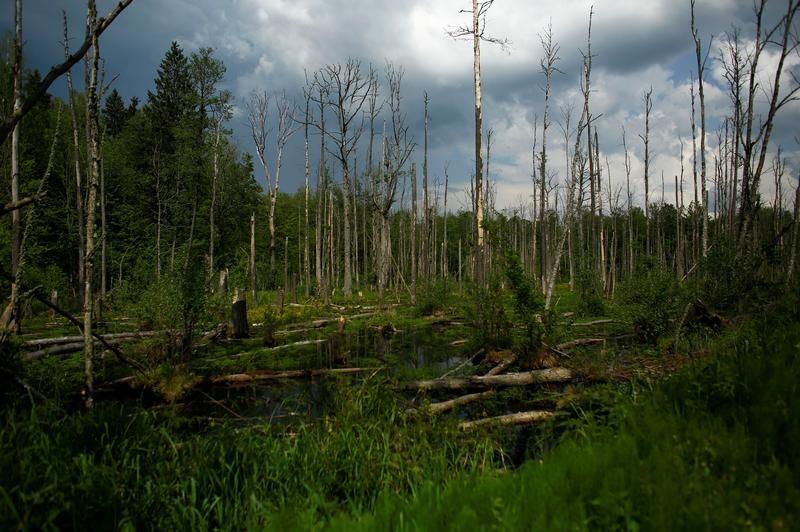 ---
ISLAMABAD: The Ministry of Climate Change (MoCC) has planted some 95.4 million saplings across the country under "Plant for Pakistan" programme.

The sources in the ministry told a target of planting 141,600,000 saplings during the spring season was set across the country. The target was set at 12 million saplings in Punjab, 13 million, 10 million in K-P, 1.2 million in Balochistan, 4.8 million in AJK and 7 million in G-B as well as 500,000 each by Capital Development Authority (CDA), National Highway Authority (NHA) and Defense Ministry along with 20,000 by Pakistan Aeronautical Complex.

The ministry had recovered some 2,500 acres occupied public land in Baluki where the Prime Minister Imran Khan had kicked-off the campaign on February 9 at the beginning of spring season while the ministry had exceeded its panting target on the given day by panting more than five million saplings.

The armed forces including police, civil armed forces, etc had carried out plantation on February 12 while the local bodies, municipal corporations and other institutions had carried forward the plan on February 13.

All hospitals, dispensaries, farmhouses and agricultural farmhouses across the country took part in the drive on February 14 while the Department of Civil Aviation and the Jail departments planted saplings on February 15. The educational institutions including school, colleges and universities became a part in the campaign on February 15.

Civil Aviation Authority (CAA) would bring about 537 acres of land under forest cover during next five years by planting 250,000 saplings at Islamabad International Airport (IIA) under the Prime Minister's Clean and Green Pakistan drive.

As many as 140,000 saplings have been planted so far at IIA while remaining target would be achieved in stipulated time period, the CAA's spokesperson said.

She said fruit plants, botanical garden and flowery shrubby plantation along the road side would be planted during the indicated period. She said that the campaign would also cover national airport including Karachi, Lahore and Sialkot.

Affirming the resolve of the Aviation Division, she urged the residents of twin cities of Rawalpindi and Islamabad to become the part of "Own a Tree at Islamabad International Airport for Times to Come" initiative, recently launched by the IIA.

The spokesperson said "There is no cost to be paid by the individuals," adding that each tree would carry the name of the individual and symbolize their contribution towards the national cause. According to details, various departments had planted around 95.4 million trees so far,out of the target of 138 million. Around 1.7 million tree saplings were planted across Pakistan during this week only.

With additional input by APP



Published in The Express Tribune, May 22nd, 2019.
COMMENTS
Comments are moderated and generally will be posted if they are on-topic and not abusive.
For more information, please see our Comments FAQ