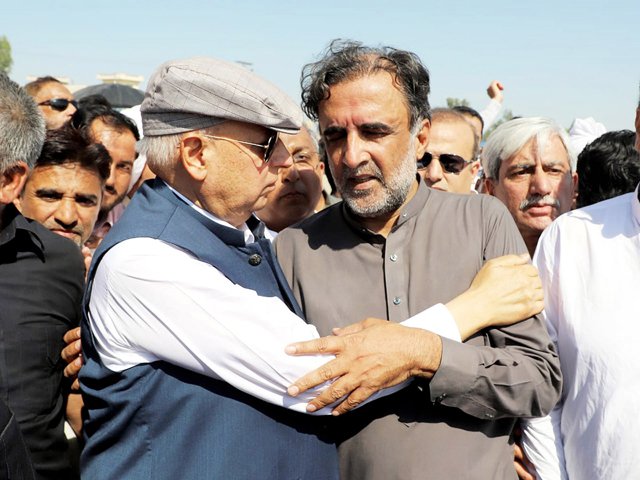 ---
The teenage son of a senior leader of the Pakistan People's Party, Qamar Zaman Kaira, was killed in a road accident in Lalamusa last week. It was indeed a tragic incident and one which no parent hopes to witness in their lifetime. All sympathies to the Kaira family and support in their time of grief.  This time round, however, we need to go beyond extending sympathies and question how the incident has been reported and all that happened around it. Given the role played by the media as well as social media activists, our society seems to be deteriorating much faster than we first thought.

To begin with, we saw on social media how Qamar Zaman Kaira was informed of the accident involving his teenage son during a press conference after which he rushed to his hometown. This information was relayed to him by a reporter. He was caught unawares. Not only him but his party colleagues standing around him had no clue of what had happened.

As an observer, for me it was a distressing sight to see the manner in which Kaira was informed by a random reporter at a random press conference of the death of his son. This should have been in less public place. And done with more sensitivity. But that was not to be.

We can blame the media all we want. More than anything it reflects the lack of professionalism and compassion that has crept into the media over the years. What is ironic is that Qamar Zaman Kaira has been one of the country's most popular information ministers. For him to be treated in such a manner by the media only makes one wonder how our newspersons treat others whom they dislike. But that is just one reflection.

What has brought our media to this state one wonders. In his defence, the reporter who informed Kaira said he did so out of concern and was not trying to gain ratings mileage. While his intentions may have been noble, the manner in which he carried this out leaves a lot to be desired. This shows that while journalists do not mean harm, they end up doing so inadvertently and with far reaching consequences. It also shows how poorly our media handles issues of ethics. Whenever we discuss ethics while talking to journalists, many of them stand up and accuse their bosses for making them to do a story in one way or another. But as we can see in this case, the blame is not entirely on ratings. It is on ignorance too.

We have to train our journalists better so that they can be more sensitive on what they report and who they report on. They need to have empathy. This is missing now.

There are those who argue that reporters have been made less sensitive owing to the conditions they operate in. Society has been brutalised by terrorism on the one hand and crime and other factors on the other. They have seen so much that they have lost any trace of humanity. That is one possible explanation but it is nonetheless a situation that needs to be corrected. We need to work with our journalists: they need better work conditions, more training and more important, they need counselling. All of these are missing in most media houses.

But the problem does not end there. How do we deal with social media? Some of the comments by people, many of whom are supporters of the ruling party, were outright distasteful and sick. To make light of someone's moment of grief or to somehow use the incident to reflect on issues that are entirely not connected to it in some way justifying what has happened requires a sick mind devoid of any strand of decency. Social media over the years has created monsters. While the government is keen to control social media, it wants to do so for political reasons and not to fight hate or fake news. The amount of venom that is spewed on social media is unparalleled. And there is no one ready to counter this. Have we as Pakistanis lost all decency? It seems so when looking what has happened in this incident. It is a time for much thought and reflection.

Published in The Express Tribune, May 20th, 2019.

Like Opinion & Editorial on Facebook, follow @ETOpEd on Twitter to receive all updates on all our daily pieces.