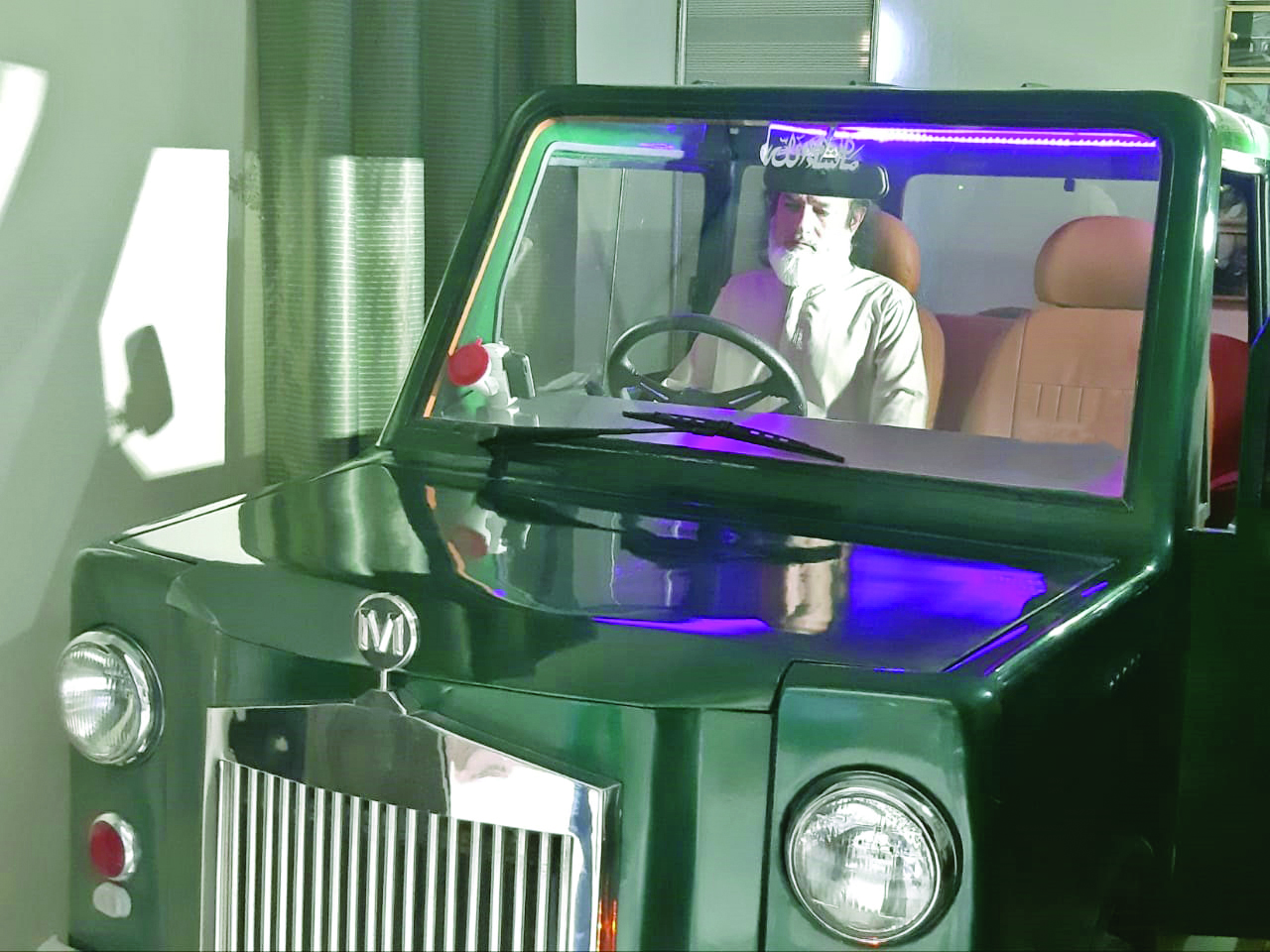 ---
RAWALPINDI: In the heart of Rawalpindi, a father and his son shared a small dream they hoped would one day lead to bigger things.

Beset by poverty, Abdul Majeed and his son, Ibadul Islam hoped one day to own a car. However, where others would set aside some money until they had enough for one, they opted for a novel approach. They decided to build one from scratch.

Four years of tinkering later with some Rs600,000 spent on their do-it-yourself project, the father and son duo had the car of their dreams ready to go. But just as they thought about hitting the road, reality intervened in the most disheartening matter.

"The excise department has refused to register our car," Ibad told The Express Tribune. "They say there is no law that allows registration of a car that someone has made on their own," he said with a tinge of disappointment.

"My father and I worked day and night on it for four years. It is saddening that the authorities are unwilling to register it."

According to Majeed, poverty forced him to think out of the box when it came to his and his son's dream of owning a car. "We were not sure if we would succeed in making our dream a reality but we had faith that our hard work would bear fruit one way or another," the Dhok Chiragh Din resident said.

Describing the process of building their car, Majeed said they began procuring necessary parts and tools in 2015. "We had one welding station in the house, so we prepared some parts such as the body, doors, bumpers, roof and trunk in house," he said. "Other parts, we bought off the shelf. Like the engine, we procured it from an auto plant."

"At several steps, we looked for tips on the internet," he added. "All in all, we spent around 9,000 hours building our car."

"We faced a lot of difficulties on the way, many on account of our financial situation," said Ibad, who is a mechanical engineering student. "Some parts were very difficult to obtain. Even the ones we made ourselves took a lot of time and effort due to our use of stainless steel."

Majeed and Ibad opted on a dark green livery for their car, once it was finished. The vehicle, that can seat five passengers, has tan leather seats and a dark brown steering wheel. The car is equipped with both front and back cameras as well as a navigation system.

While the father and son have taken the car out for a drive on the streets of Dhok Chiragh Din, they dream of one day being able to cruise on the main roads of Rawalpindi.

"It is disappointing that such a unique car built for such a low price is not being appreciated by not being registered," said Majeed. Both he and his son urged the government to encourage citizens like them so that cars anyone makes on their initiative can be introduced in the market.





Published in The Express Tribune, May 20th, 2019.