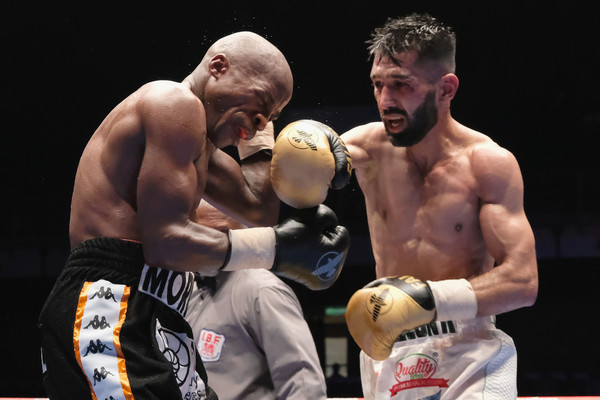 ---
KARACHI: Pakistan's former World Boxing Council silver-flyweight champion Muhammad Waseem confirmed that he is set to make his comeback after almost a year on June 22 at the Emirates Arena, Scotland.

The Falcon, as he is known for his agility and resilience, is training in Glasgow for his fight, as he plans to redeem himself from the last fight, which he lost to champion South Africa's Moruti Mthalane.

"I'm ready for this fight, and now with the date confirmed I'm more than confident," the 31-year-old told The Express Tribune from Glasgow. "Now I'm training harder and better."

Waseem has braved nine fights out of which he had won eight and recorded six knock-outs. He became the first Pakistani to win a WBC title in 2017 against Philippines' Jether Oliva and then successfully defend the title same year defeating another Filipino Geimel Magramo to retain his streak. However, due to lack of sponsors and funds and a relationship with his manager straining, Waseem had to miss out on the bouts for almost a year after July 2017 with a loss of the IBF world title.

He is rated at number nine on the WBC list still as of May 10, and 14 on IBF's list.

"It had been a struggle but now it will be over," said Waseem, as he is with the MTK management and looked after by them to promote his bouts.

He revealed that the opponent for the June 22 fight will be confirmed later this month and it can most probably be a European boxer.

"It can be a European boxer, so it will not be easy," said the Quetta-born pugilist.

He emphasised that he wants to make sure he makes his 10 rounds of spring before the bout and he is training during the holy month of Ramzan too.

"I fast, I train for two hours in the morning, and then later on after breaking it, and I'm dedicated to this more than before," said the 2014 Asian Games silver medallist who switched to professional boxing after his successful amateur career ended due to the negligence of the Pakistan Boxing Federation.

"It is a matter of life for me. I'm told that it will also be aired for the viewers and this is something I'm cherishing. I want to win this," said Wasem.

Despite being the most successful boxer from Pakistan, Waseem's bouts have not been aired on television and the Pakistanis have not witnessed his progression at professional boxing the way he would have imagined in the beginning.

But Waseem had made sure that this would not deter him or takes away his motivation in anyway, instead he has paved his way to Glasgow now, and after this fight he wants to make sure his rankings improve.

His ultimate goal is to become the world champion.

"I want that ranking to go up from nine," said Waseem. "I can still challenge for the world title, but I know I need more bouts, wherever the journey would take me, but I know the destination is the world title."

For now he is looking for a fresh start.
COMMENTS
Comments are moderated and generally will be posted if they are on-topic and not abusive.
For more information, please see our Comments FAQ