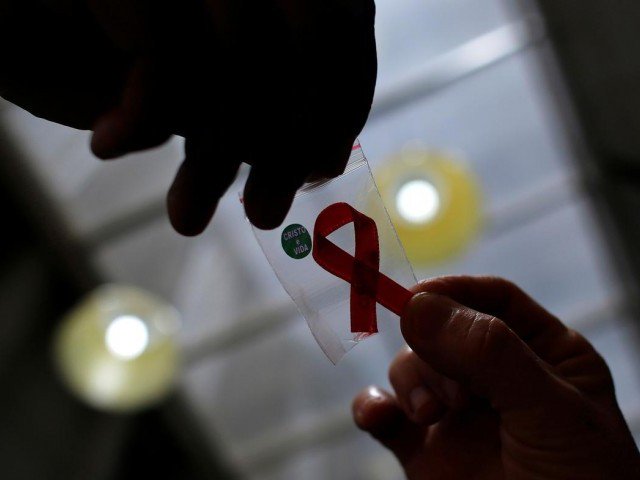 ---
The current wave of high number of HIV infections being reported from Larkana, Rato Dero, Sukkur and Tando Allahyar in Sindh and more recently in Turbat, Balochistan is unusual but not unexpected.

Provincial AIDS Control Programmes started documenting HIV positive cases in late 90s and early 2000s. Majority of them were Pakistani labourers working in Gulf states. Once found HIV-positive and deported back home, out of fear and stigma, majority did not report their status to their families, even infecting their wives.

Till early 2000s, the most common mode of HIV transmission in Pakistan was sexual route. However, this picture changed around 2003-04 when initial HIV surveillance reports indicated a high percentage of HIV among people who inject drugs (PWIDs). Since then this group has been driving the HIV epidemic in the country. In the last national surveillance round, HIV prevalence among PWIDs was found to be 38.4%. According to results of 2016-17 national surveillance round, HIV prevalence among PWIDs was 48.7% in Karachi, 16.6% in Turbat and 50.8% in Kasur. Pakistan has never been able to control HIV infection among PWIDs primarily because HIV prevention services also called 'harm reduction services' — which include providing syringes and needles exchange, treatment for sexually transmitted infections, condoms and most importantly treatment for addiction — has never been available in its full spirit. However, these services barely reached 10% of the PWID population. PWIDs share needles and syringes, exposing themselves to risk of HIV as well as Hepatitis B and C infections. The HIV prevalence among PWIDs of Larkana over time is: 16.5% in 2006-07; 28.5% in 2008; 18.6% in 2011; and 12.5% in 2016-17.

HIV prevalence among other groups has also been on the rise for example among transgender sex workers the national prevalence is 7.5% whereas in Larkana it is 14.2%. These are astounding numbers. Pakistan's 38% PWIDs are married and 41% uneducated. Imagine the possibility of these married PWIDs transmitting HIV infection to their wives who have no other risk factor.

As for the treatment of drug addicts, the relapse rate among drug users of Pakistan is one of the highest in the world. It ranges between 85-98%. There are a number of reasons for this relapse but most important one is non-availability of addiction treatment. No organisation — government or non-government — is providing proper treatment for addiction. According to a conservative estimate there are almost 40,000 injection drug users in Pakistan. Highest in Karachi (24,000), 1200 in Larkana and over 300 in Turbat. Globally proven treatment for addiction is given by prescribing methadone or buprenorphine. In the recent decade buprenorphine alone or with a combination drug has proven to be highly effective in treating addiction. There is plentiful evidence that treatment with buprenorphine reduces narcotic use, criminal behaviour and more importantly it reduces the chances of acquiring infectious diseases such as HIV, Hepatitis B and hepatitis C. Oral substitution therapy (OST) has been very successful globally. Unfortunately, there is policy aversion to introducing buprenorphine as treatment for addiction by authorities such as Anti Narcotics Force (ANF) and Drug Regulatory Authority of Pakistan (DRAP). The current methods adopted by a handful of non-governmental organisations or addiction treatment centres consist of pharmacotherapies which only provide temporary relief and as mentioned earlier, the drug user ends up taking drugs again after a short interval. This vicious cycle will continue until and unless proactive measures, or keeping in mind the current situation, reactive measures are not taken and issues related to people who inject drugs are not addressed holistically. These PWIDs will continue to drive the HIV epidemic and will remain a threat to a fragile healthcare delivery system of our country.

Published in The Express Tribune, May 17th, 2019.

Like Opinion & Editorial on Facebook, follow @ETOpEd on Twitter to receive all updates on all our daily pieces.
COMMENTS
Comments are moderated and generally will be posted if they are on-topic and not abusive.
For more information, please see our Comments FAQ