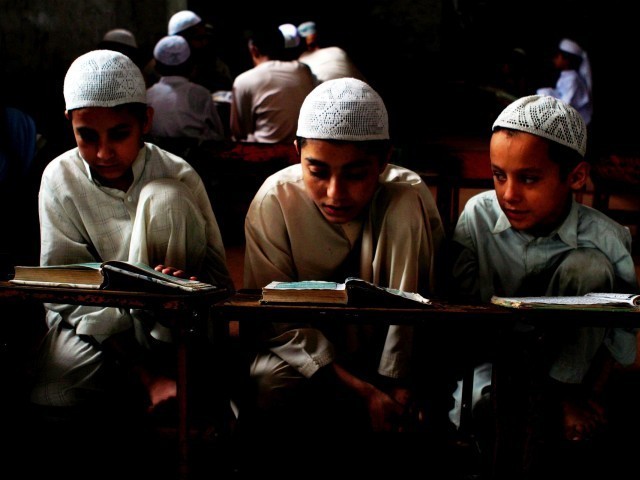 ---
ISLAMABAD: As the government looks to enforce the National Action Plan (NAP) policy points regarding regulation of seminaries in the country, the federal education ministry has decided to set up a directorate which will regulate madrasahs.

The directorate's headquarter will be established in the federal capital while it would be headed by a director general (DG) in basic pay scale (BPS) grade 21.

Education must be a top priority to deal with challenges

Further, a BPS -20 official will be deployed as the director general's assistant. The department will have at least four directors who will be tasked with overseeing developments in seminaries and other related issues such as finance, registration, examination, coordination and other affairs.

The ministry will bear all the expenses of the public employees while it will be funded through supplementary grants after the budget for the fiscal year 2019-20.

Apart from having a central directorate, ten other directorates will be established, including two in each province and one each in Gilgit-Baltistan (GB) and Azad Jammu and Kashmir (AJK).

These directorates will monitor the registration process, provision of books, recruitment of teachers, examination assistance, and teaching of modern sciences in madrasahs.

'Modernising curriculum among our top goals'

The ministry will also overtake the model religious board next week. Operations of the three model madrasahs in Islamabad, Sukkur and Karachi — established during the tenure of former dictator Pervez Musharraf to bring them into the mainstream — is expected to be handed over to the ministry soon.

Moreover, the model of appointing a chairman for the madrasah board will be revisited.

Published in The Express Tribune, May 13th, 2019.