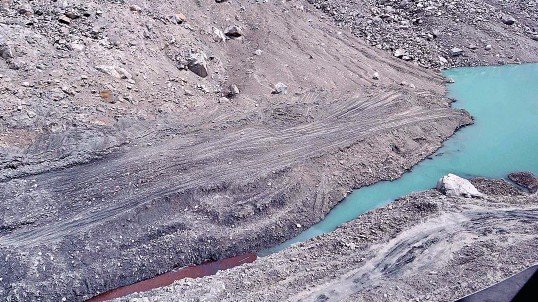 ---
HUNZA:
Water outflow from Attabad lake into the spillway stands at 5,000 cusecs while water inflow to the lake is continuously increasing.
DCO Hunza on Tuesday dismissed reports claiming that explosives would be used to broaden the spillway.
Meanwhile, helicopter service was suspended in the valley due to cloudy weather. However, other relief activities remain underway.
Bait-ul-mal is carrying on its provision of food to the affectees and people living around the lake continue to be moved to to safer locations in the valley.
Earlier, on Monday, there were concerns over the erosion occurring on the banks of the spillway. It is feared that if the banks are eroded, water may gush out and cause severe damage.
COMMENTS
Comments are moderated and generally will be posted if they are on-topic and not abusive.
For more information, please see our Comments FAQ