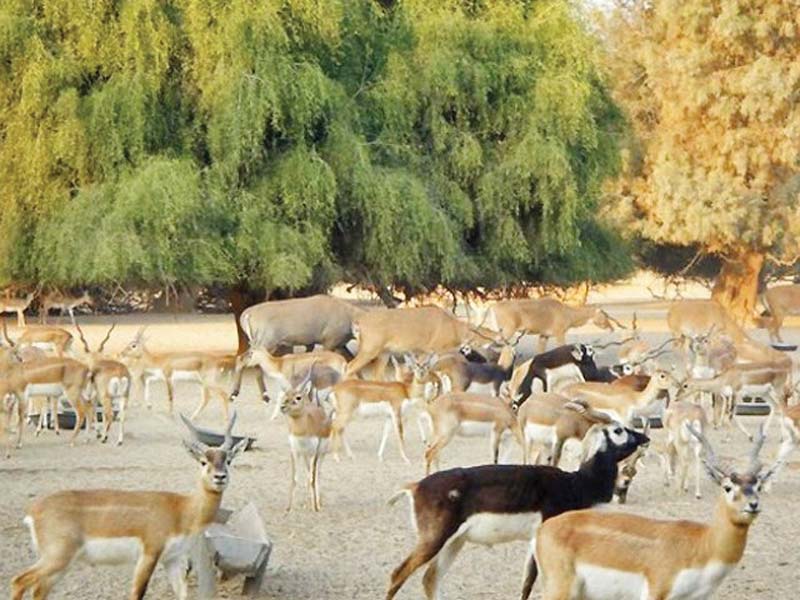 ---
LAHORE: The Punjab Parks and Wildlife Protection Department has decided to film a documentary on the different types of animal species found in Potohar.

In the second phase of the project, the department will also document the animals found in Cholistan and other areas across province. In addition, zoos across the province will also be upgraded according to international standards.

Punjab Parks and Wildlife Protection Department Honorary Game Warden Badar Munir confirmed that for the first time in Pakistan, a wildlife documentary is being filmed in Punjab. Several documentaries will be filmed on the types of wildlife found in Punjab.

In the first phase of the project, a documentary on the animals found in Potohar will be filmed. This documentary will also highlight the breeding rituals of several birds and animals found in the area including urials.

Munir stated that assistance is being taken from experts in this regard. The main purpose of the documentaries is to highlight wildlife in the province. He revealed that the wildlife department is computerising all its records.

Similarly, the department is also taking action against people involved in the illegal trade of birds and animals on social media. Private breeding centres are also being facilitated so that they are able to maintain the number of rare birds and animals.

Under the supervision of the honorary game warden, a team from the wildlife department has also visited Canada and Europe. The purpose of this visit was to learn about measures being taken to improve zoos as well as protecting and breeding wildlife in those countries.

The wildlife department will also try to upgrade zoos according to this standard and will initiate this project at Lahore Zoo where the ticket system will be computerised. Further, data on the birds and animals will also be available online, he said.

Published in The Express Tribune, May 9th, 2019.
COMMENTS (1)
Comments are moderated and generally will be posted if they are on-topic and not abusive.
For more information, please see our Comments FAQ