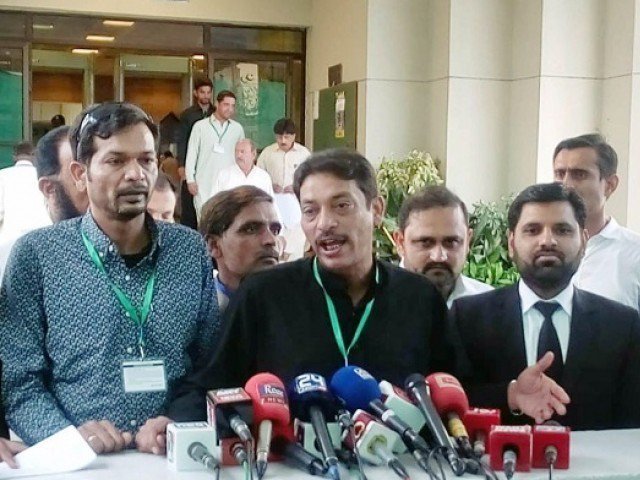 ---
ISLAMABAD: An anti-terrorism court (ATC) in Islamabad on Thursday acquitted former Pakistan Peoples Party (PPP) senator Faisal Raza Abidi in a case pertaining to use of hate speech against the Supreme Court.

Abidi during an interview at a local web channel had used derogatory and inappropriate language against former chief justice Mian Saqib Nisar which led to his arrest from the apex court premises in December last year following the contempt notice.

The ex-senator was released from Adiala Jail after a three-member bench of the top court accepted his unconditional apology and discharged a contempt notice. However, the proceeding in the ATC against Abidi remained unaffected.

Faisal Raza Abidi released from Adiala Jail

Judge Shahrukh Arjumand after hearing arguments acquitted the ex-PPP senator and two co-accused, Hans Masroor and Ahsan Saleem, from the charges .

Meanwhile, the anchor person who hosted the interview was declared proclaimed offender and arrest warrants were issued.

During the previous hearing, Abidi while recording his statement before the court said that he is a law-abiding citizen and respects Constitution, judiciary and all institutions of the country.

Abidi was given clean shit by ATC in two cases which were registered in October last year.
COMMENTS
Comments are moderated and generally will be posted if they are on-topic and not abusive.
For more information, please see our Comments FAQ