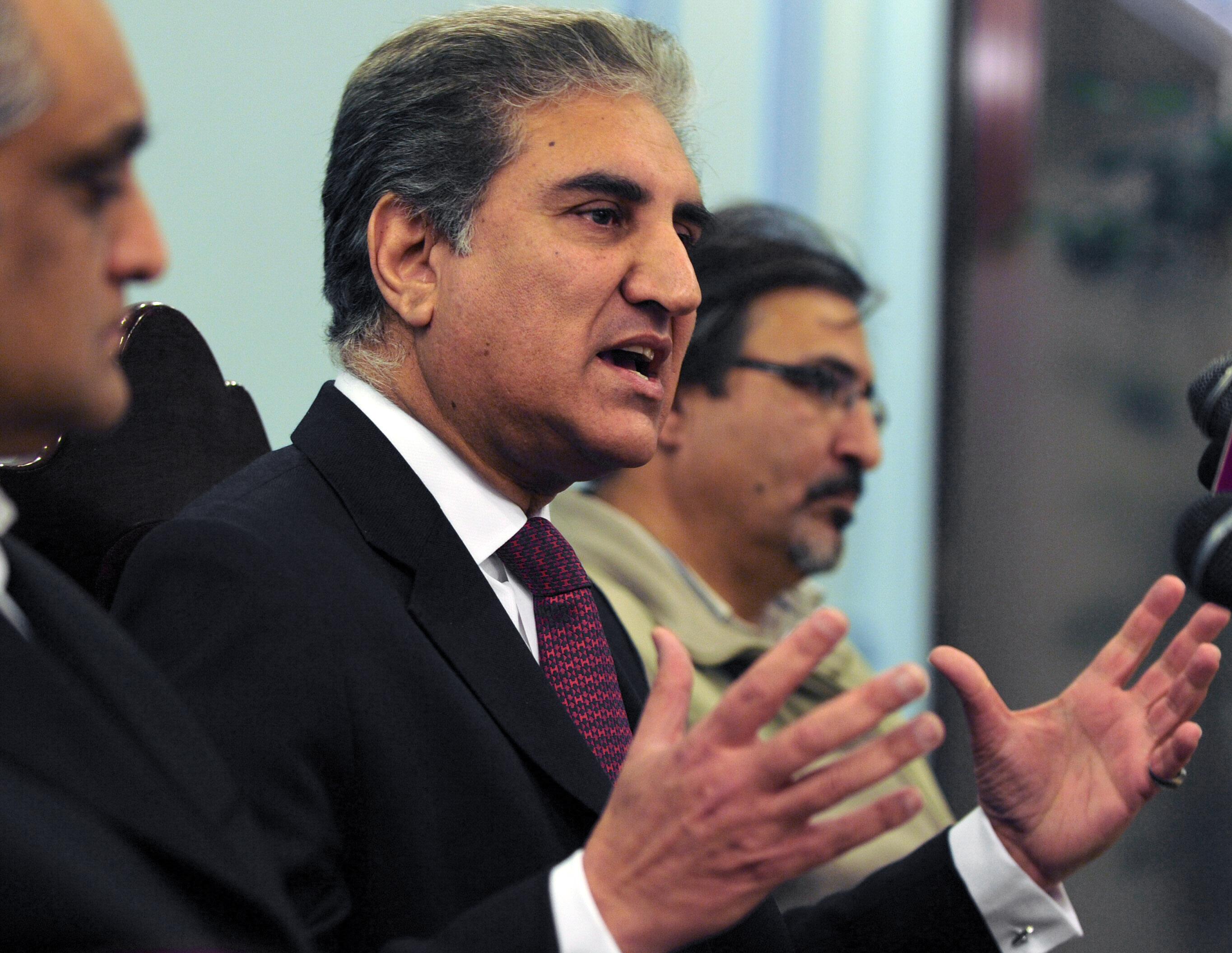 ---
Foreign Minister Shah Mehmood Qureshi on Wednesday reiterated that Pakistan was hopeful that its sincere efforts for establishment of peace in Afghanistan would prove a success.

Speaking to an Afghan delegation comprising politicians, journalists, academics and businessmen in Islamabad, the minister assured the visitors that Pakistan would continue its efforts for peace in the region, particularly Afghanistan.

During the meeting, Pakistan-Afghanistan relations and matters of mutual interest, including the Afghan reconciliation process, were discussed.

The delegation members appreciated the role Pakistan has played to bring the two sides to the dialogue table as part of the peace process.

The delegation members also presented proposals to the foreign minister aimed at fostering trust between Islamabad and Kabul, and enhancing bilateral political and economic cooperation.

Qureshi invites Kabul to new beginning with Pakistan

The Afghan delegation's visit to Pakistan came on the day that a new round of peace talks between the Taliban and the United States started in Qatar.

The talks mark the sixth round of negotiations between the two sides in recent months, and come as pressure builds for some sort of breakthrough in Afghanistan's gruelling conflict, with Washington jostling for a resolution.

On Tuesday, FM Qureshi stressed that peace in Afghanistan was imperative for regional connectivity and Pakistan was making sincere efforts for the success of the ongoing Afghan peace process.

Addressing the Seventh Round of Pakistan-Afghanistan Track-II Dialogue in Islamabad, Qureshi stressed the need for both Pakistan and Afghanistan to find political will for resolving mutual differences on their own, without involvement of a third party.

He said that Pakistan was helping the United States in efforts to establish peace in Afghanistan, but the Afghan people must be the ones to decide their future.

He invited Kabul to build a new future and forge a new beginning.

"It's time for Pakistan and Afghanistan to build bridges, not burn. We need to sit, ponder and carve a future together," he said in his address at the 'Track-II Bilateral Dialogue on Afghanistan and Pakistan', which was attended by academics and intellectuals from both countries.


COMMENTS
Comments are moderated and generally will be posted if they are on-topic and not abusive.
For more information, please see our Comments FAQ