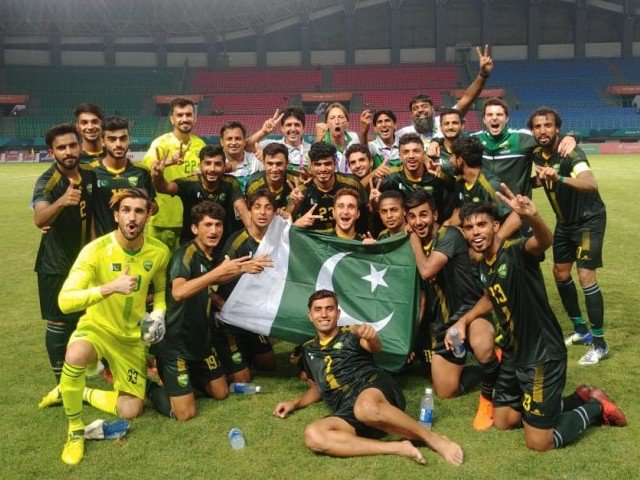 ---
LAHORE: In a welcome move, the Pakistan Football Federation (PFF) has announced a training camp for the 2022 World Cup qualifiers.

The camp will be set up in Jinnah Football Stadium, Islamabad where 30 players have been asked to participate.

In a notification, the players have been asked to report to the venue on May 5, the starting date of the camp before 3pm PST, along with 'complete training kit', 'original passport (validity 10 months minimum)' and 'medical fitness certificate and reports (ECG, CBC, Hepatitis B and C).

The camp will end on June 3, 2019.




Pakistan are due to play two matches on home and away basis against Cambodia on June 6 and 11.

The list of the players called for the camp includes: