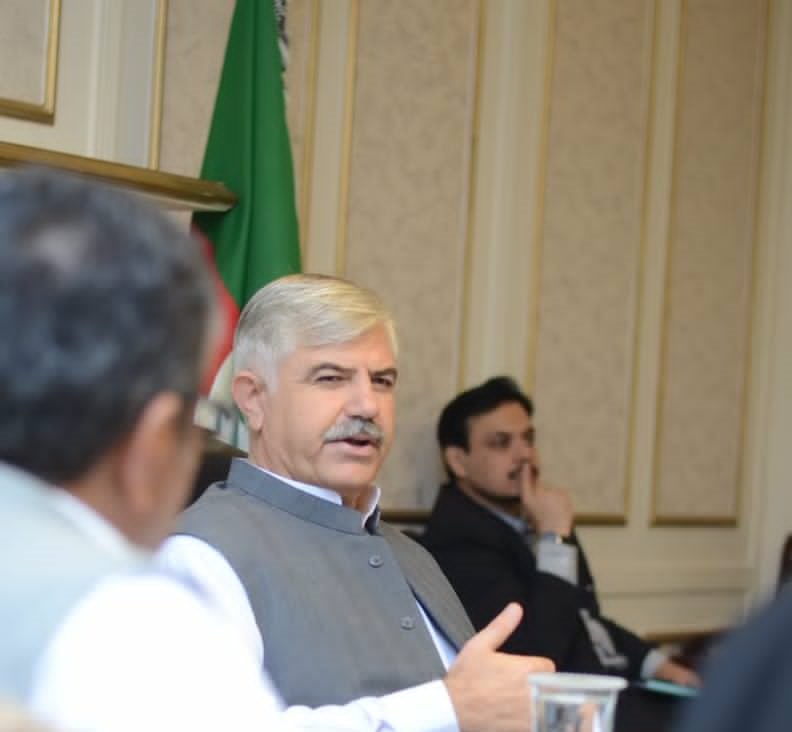 ---
PESHAWAR: Khyber-Pakhtunkhwa cabinet is likely to see some changes in next eight to 10 days, said K-P Information Minister Shaukat Yousufzai on Thursday.

He explained who stays and who will go home. "Formula is simple, minister showing performance will remain in cabinet," he said according to an official statement.

"Mahmood Khan is a powerful chief minister and an honest person," he said regarding the propaganda against K-P Chief Minister Mahmood Khan.

"The K-P chief minister enjoys full support of Prime Minister Imran Khan, and his performance is better than the chief ministers of other three provinces," said Yousufzai, adding that rumours regarding differences within the government were not true.

Yousufzai said that despite the financial difficulties, chief minister still runs the province in the best way and Prime Minister Imran Khan is also trusting Mahmood Khan. No one can interfere in the chief minister's powers and he is focusing on the whole province, he said. While denying the differences, he said that there is no truth in the matters of differences within the government.

The chief minister is monitoring the performance of all ministries.  Regarding the change in the cabinet, the provincial minister said it was not impossible matter, formula is simple, the minister who will show the performance will remain in cabinet. He guessed that provincial cabinet may change in eight to ten days.

MPAs head to Islamabad

Eager for a seat in cabinet, some MPAs were contacting their close relatives present on key positions in the federal government. However, PM Imran Khan has said that MPAs having close relatives on important posts in the centre will be ineligible for provincial ministry.

Sources said that a woman MPA is likely to be included in the K-P cabinet. 

Published in The Express Tribune, April 26th, 2019.
COMMENTS
Comments are moderated and generally will be posted if they are on-topic and not abusive.
For more information, please see our Comments FAQ