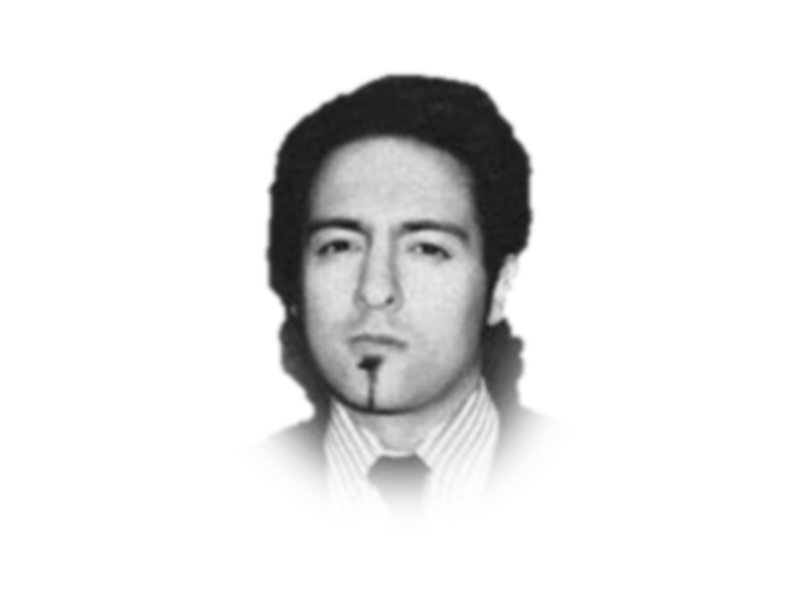 ---
The blood has barely dried from the bone-chilling Chaman, Hazara and Quetta terrorist attacks a few days back and yet again Balochistan is blood-drenched in a venomous vortex of terror. This time the onslaught was on 14 innocent lives in Ormara, which seemingly has Delhi's fingerprints all over it.

While Islamabad is distracted by cabinet reshuffles and ceaseless political musical chairs, repeated terror attacks on our soil, most recently in Ormara, confirm the intelligence received by Foreign Minister Shah Mehmood Qureshi, who affirmed that Pakistan will be a victim to possible Indian-led terrorist attacks from 16-20 May.

During a meeting of the Indian Cabinet Committee on Security, three Indian intelligence service chiefs nefariously plotted plans of multiple strikes vis-à-vis Pakistan, and eagerly awaited a 'political nod' which was duly issued by an increasingly desperate PM Modi as a knee-jerk act of aggressive electioneering where exploiting prejudice and paranoia is the BJP's seminal political plank.

Geo-strategically, Delhi feels increasingly jilted, being sidelined in the Afghan peace process, largely left out of CPEC and the multi-billion dollar Belt and Road Initiative (BRI), whilst simultaneously manoeuvering covert guerilla insurgency in Pakistan to deviously divert the world's attention from the BJP's soul-crushing repression from illegally occupied Kashmir to Nagaland to Khalistan.

The Baloch Raaji Aajoi Sangar (BRAS), a radical wing of ethnic Baloch separatists, claimed responsibility for the heinous Ormara massacre. Some BRAS members recently splintered from the arteries of the Baloch Liberation Army (BLA), and are bankrolled by India's Research and Analysis Wing (RAW) to sow senseless sectarian chaos within Pakistan, destabilise the state and derail multi-million multi-lateral mining and infrastructure projects in the resource-rich province of Balochistan.

Odious sectarian extremism has largely been defeated in Pakistan as militant movements, for instance incarnations of the Sipah-e-Sahaba, ASJW, Lashqar-e-Taiba and LeJ were largely quashed in Operations Zarb-e-Azb and Radd-ul-Fasad. The attacks on our Hazara people persist owing largely to malafide sold-out foreign handlers and cells.

As our minority communities are constantly targeted by hostile neighbouring countries, there is a compelling case for categorising such heinous attacks on the Hazara community as overt acts of 'terrorism and war' and not only 'sectarianism'.

Such inhumanity merits full disclosure at every international summit including a highly efficient diplomatic and media awareness campaign led by Pakistan.

In the light of senseless sectarian terrorist attacks on Pakistani soil, it is high time to closely monitor Delhi's tacit activities in Chabahar. Whilst operating from the Port of Chabahar, Indian intelligence officers have been in covert contact with anti-state elements in Karachi to collect sensitive information and purposely target Pakistan's minority sects, amongst others. PM Imran Khan's timely visit to Tehran can help clarify any misgivings, especially on illicit Indian activities.

The appointment of Ijaz Shah as Interior Minister and Home Minister Zia Langove's full-scale investigation into the Ormara attack are steps in the right direction. The attacks in Quetta, Chaman and Ormara accentuate an urgent need to further neutralise, contain and crack down on Kulbhushan Jadhav's murderous axis, including RAW-RSS assets such as Uzair Baloch, traitorous MQM informants, an ever-growing ISIS Khorasan (South Asian) chapter and the TTP.

As India abysmally failed in 'conventional warfare' against Pakistan, including in aerial blunders as the Balakot debacle which politically boomeranged back to embarrass Delhi, they decided to insidiously indulge in 'hybrid proxy warfare' using land-based assault in Ormara via assailants clad in camouflage.

Such hybrid proxy warfare co-opts nefarious non-state actors being bankrolled by not just Delhi but also by hostile neighbouring intelligence agencies and states whose interests are often 'covertly' inimical to Islamabad. Delhi's saffron brigade (RAW, and fascist far-right Bajrang Dal, VHP and RSS) are hell bent upon activating 'sleeper cells' and 'handlers' all along Pakistan's CPEC route to sabotage the progress made at the Port of Gwadar, which promises to lure millions of dollars in transit trade, even rivalling it as a regional commercial hub with Dubai.

Many believe that just as there were anti-extremist Intelligence-Based Operations (IBOs) in erstwhile Fata and in Sindh, a similar IBO is now required in Balochistan. However, the timing for such an operation is inopportune given all the sensitive Gwadar and CPEC projects.

The Indian intelligence has been perniciously unleashing terror all along the CPEC route — passing via Balochistan, Hazara and Kurram Agency to Hunza, Gilgit and Baltistan — stoking undue panic amongst Pakistan's allies and potential investors such as the Chinese, Turks, Qataris and Malaysians, amongst others.

Time is ripe for Pakistan's law-enforcement agencies to crack down on the awakened anti-Pakistani cells like the BLA and BRAS. Such efforts will involve counter-intelligence, hybrid asymmetrical counter-warfare, non-conventional intelligence gathering and monitoring and cell infiltration techniques.

Such stealth intelligence is increasingly paramount to protect sensitive ports like Gwadar, especially as India intensifies anti-submarine warfare capabilities via P-8 Aircraft under the auspices of COMCASA where the Indian navy will receive real-time US intelligence on military deployments of Pakistan and China.

Adding fuel to the fire, Modi's latest brazen brinkmanship included threatening Pakistan with the 'Mother of all nuclear bombs'. Such Indian hubris is buttressed by an increasingly irresponsible Trump Administration, hell bent upon containing Beijing. Washington increasingly panders to the BJP's militaristic misadventures. This imperils South Asian security and stability.

A more prudent and necessary course of action would be for Delhi to diplomatically engage with Islamabad, which has made numerous overtures to the BJP, but to no avail. Instead myopic electioneering, toxic nationalism, espionage, cheap sloganeering and xenophobic jingoism dominate Delhi's narrative.

Published in The Express Tribune, April 26th, 2019.

Like Opinion & Editorial on Facebook, follow @ETOpEd on Twitter to receive all updates on all our daily pieces.