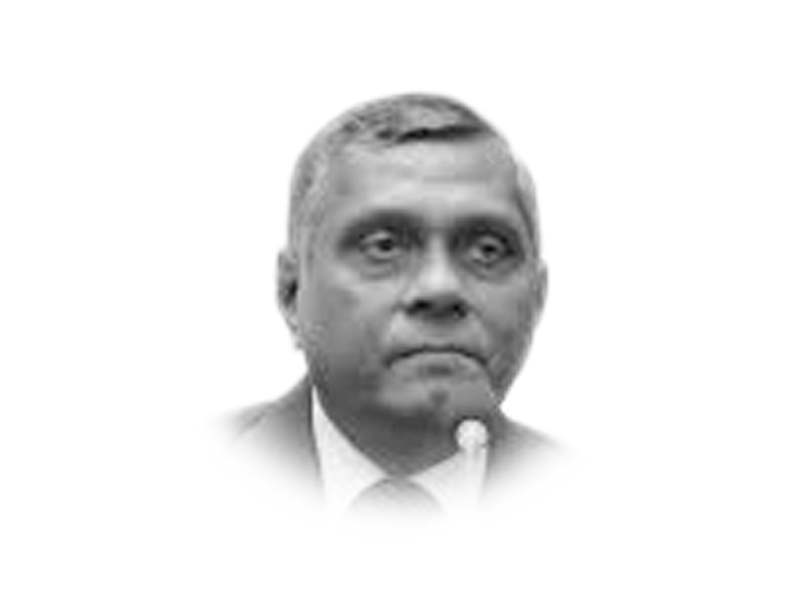 ---
Doctrine is a policy statement issued by a state's leadership which reflects its essential interests and positions on important matters. Governance, security and development are the three pinnacles holding the structure of good governance together and the absence of a doctrine in these three areas would mean chaos, disorder and instability in society.

Pakistan's predicament in governance, security and development is for the absence of a thought process which can present a set of 'ideas' for good governance, national and human security development.

Hence the question that arises is of who will proclaim a doctrine which will encompass the three pillars of state and ensure a well-established policy framework on dealing with issues which cause insecurity, absence of the rule of law and lack of development? In case of the United States where the presidential form of government exists, it is the American president who every year in January gives State of the Union address which usually covers internal and external national security issues.

American history is replete with doctrines starting with the Monroe Doctrine of December 1823, Truman Doctrine of March 12, 1947, Eisenhower Doctrine of January 1957, Nixon (Guam) Doctrine of July 1969, Carter Doctrine of January 1980, Reagan Doctrine of February 1989, Clinton Doctrine of February 1999 and Bush Doctrine of September 2002. These doctrines covered national security issues in the realm of foreign policy.

Likewise, India's 'cold start doctrine' and Pakistan's strategic doctrine of 'minimum nuclear deterrence' and 'spectrum deterrence policy' may be attributed as policy position of the two countries on national security, conventional and nuclear weapons. The absence of a doctrine in Pakistan covering governance, security and development reflects a vacuum in statecraft and inability of various governments to focus on issues which directly impact the lives of millions of people.

The need to have a doctrine by the Head of the Government of Pakistan (Prime Minister) for policy directions on governance, security and development is primarily for three reasons.

First, Pakistan can neither emerge as a welfare state nor an Asian tiger unless it focuses on issues which cause poverty, social backwardness, bad governance, frustration, anger, antagonism, corruption, nepotism, intolerance, militancy, radicalisation of youth, violence and terrorism.

Without access to clean and safe drinking water, better health, educational, housing, public transport and employment facilities and opportunities, Pakistan's internal and external security predicament would deepen in the years to come. As a result, human and social development, which forms the basis of any country's survival and progress, cannot be ensured.

Second, the triangular of governance, security and development in the context of Pakistan becomes altogether vital because of its geo-political and geo-strategic importance. If the country is insecure and its 200 million people lack better quality of life, then even its nuclear arsenal cannot prevent a disaster to take place.

Pakistan's predicament is not dearth of resources, but the absence of a capable, honest and professional leadership at various levels which can strive for good governance, human security and socio-economic development. When rhetoric and false promises on the part of either the party in power or the opposition shape the political discourse of Pakistan and there is no accountability for those who loot and plunder national resources, then statements and speeches cannot change things for the better.

If there is a coherent and well formulated doctrine proclaimed by the head of the government on ensuring good governance, human security and development then the masses will have to provide their support to the governmental efforts and play their part. No doctrine, no matter how well formulated and crafted, cannot yield positive results unless it gets the support of its people and people must express zero tolerance for corruption and nepotism. Are the people of Pakistan capable of raising their voice and asserting their position if government fails to deliver?

Corrupt precedents at the grassroots level provided enormous space to those who managed to sneak into the corridors of power and focus on protecting their own interests instead of bettering socio-economic conditions of people. Had this not being the case, Pakistan's 144th position in Human Development Index (HDI) would have improved over the period of time.

Unless people are better educated, conscious of their rights and duties and promote a work-oriented culture, no doctrine, no matter how well-crafted, cannot yield positive results.

When each and every able bodied person of Pakistan contributes productively to the country's national economy; is law abiding and dutiful, one can expect doctrines to make a difference in ensuring good governance, human security and development which can ensure good quality of life.

Initiatives like the National Action Plan (NAP), Internal Security Policy (ISP) and National Counter Terrorism Authority (NACTA) can only help counter extremism, radicalisation, violence and terrorism with the resolve that a stringent leadership possess.

And the pivotal issue which threatens peace and order is bad governance in the form of corruption, nepotism, lack of accountability, absence of the rule of law, corrupt justice system and the police which augments insecurity, anger, antagonism and frustration among people, particularly youth.

How a doctrine can deal with the issues of governance, rule of law, justice system, human security and development? This would require political will and determination on the part of those who wield power that there will be no compromise on principles and that an efficient administrative and judicial system will ensure basic security and better quality of life for people.

Such a doctrine needs to focus on institutions with qualified and professional officials who efficiently run the country's administration, economy, justice system and developmental programmes. Only then can people feel secure by having confidence in their present and future.

Case studies of successful models of good governance, human security and development in the first world and some developing countries prove that their smooth sailing was the outcome of doctrines proclaimed by a person holding highest position of power and owned by his or her successors.

There is no dearth of human resource in Pakistan which can take the suggested doctrine on governance, security and development to its logical conclusion provided their intentions are fair. When Prime Minister Imran Khan argues that a qualitative change in the lives of the people of Pakistan can only be brought by applying the principles of justice, merit and accountability, he needs to shape his thoughts and statements in the form of a doctrine which can be implemented in a practical sense.

But, if he is unable to transform his thoughts and vision for a 'Medina' modelled welfare state in the practical form, it would mean he lacks basic competence; does not have the right kind of people and the support from the majority of the people of Pakistan for his narrative. 

Published in The Express Tribune, April 26th, 2019.

Like Opinion & Editorial on Facebook, follow @ETOpEd on Twitter to receive all updates on all our daily pieces.