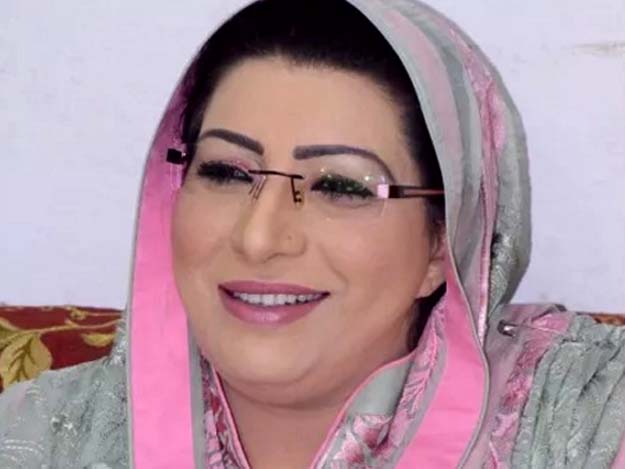 ---
LAHORE: Special Assistant to Prime Minister (SAPM) on Information and Broadcasting Dr Firdous Ashiq Awan has said that Pakistan was in need of an international figure like Dr Abdul Hafeez Shaikh on the economic front for negotiating best packages with other countries.

Speaking to media in Lahore, Awan said following the skills and capabilities, Hafeez Shaikh has been given the office and hoped that things would get better soon. She told that the economic team has been directed to prepare a pro-people budget so that masses can get relief. She stressed that everyone including the opposition should come forward for their contribution in economic policies.

Speaking about the former finance minister, SAPM noted that Asad Umar had made his all-out efforts but a player could not hit a century on every ground. She said that sometimes the atmosphere is not favourable, while at other, the ground and pitch.

Absence of ministers from Bani Gala meet raises eyebrows

Awan maintained that the issues facing Pakistan will have to be dealt collectively and added that it was not the right time to fight with each other.

The SAPM said that the performance ofPunjab government will be made public every month. She said that Punjab Chief Minister Sardar Usman Buzdar was not alone as MPAs and their leadership had full confidence in his leadership.

"They will make Punjab a 'Qilla' (fort) of Pakistan Tehreek-e-Insaf (PTI)," she said.

She stressed that those who chanted slogan "vote ko izat do" (honour the vote) should now give respect to the vote.

Awan observed that opposition always got late to understand things and added that it first distributed sweets in Panama case and then started protests.

She said an "unnecessary" impression had been created that the PTI government wanted a confrontation with the media and was unconcerned with the issues faced by the media industry.

"I am here to assure you that Prime Minister Imran Khan, PTI and the Punjab chief minister are on the same page that you are our strength," she told media representatives and workers.

She said the government endorses the role played by the media in bringing PTI into power and considers it the "fourth pillar of democracy". The government wants to support media workers who have been affected by recent lay-offs, she added.

Awan said the prime minister had specially sent her to Punjab with the task to end the "communication gap" and "disconnect" between the government and the media as well as the disconnect that existed between the federal and Punjab governments' information departments.

She said she had identified the "institutional gaps" during a briefing with the Punjab government and urged the chief minister to pay the pending bills of media organisations "so you can come out of this economic crisis".
COMMENTS
Comments are moderated and generally will be posted if they are on-topic and not abusive.
For more information, please see our Comments FAQ