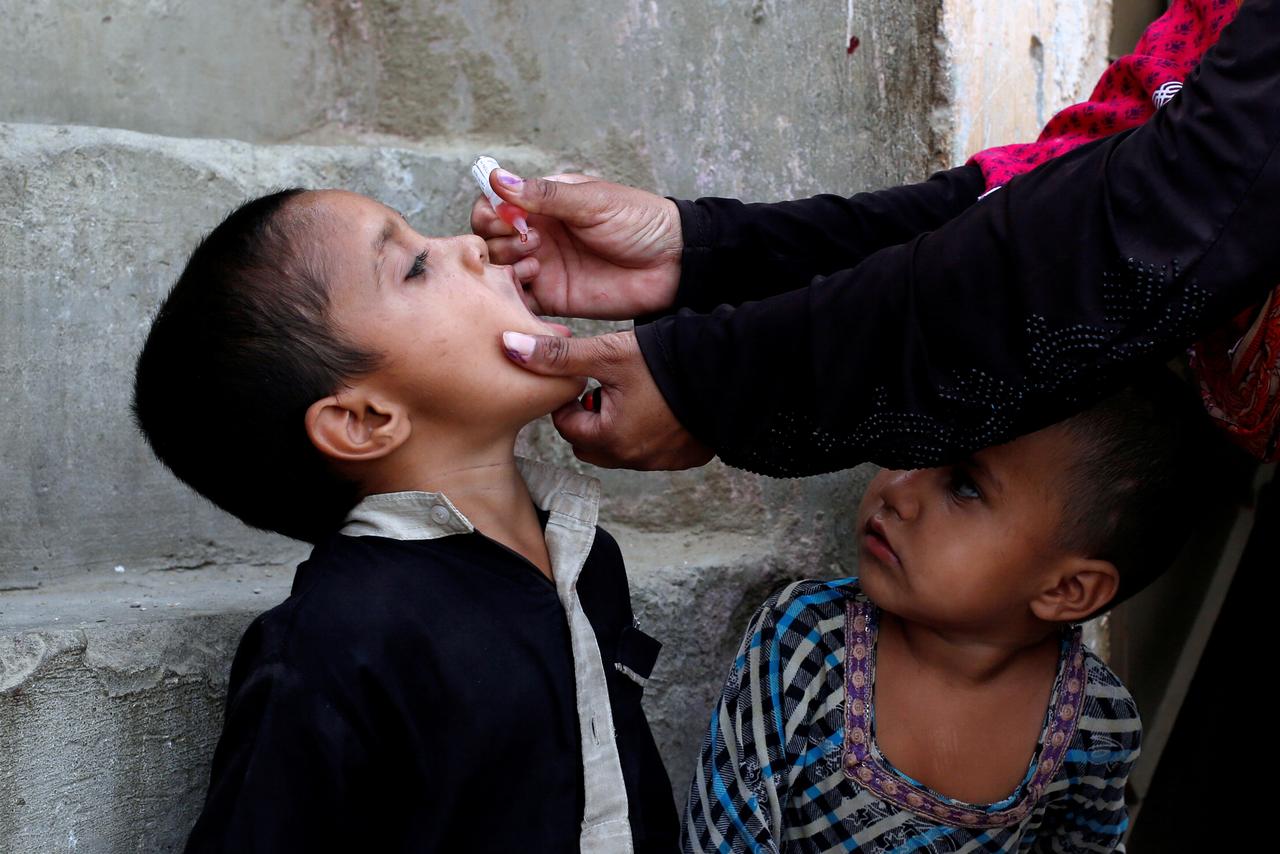 ---
Protesters on Monday burnt down a health facility in Peshawar following reports that multiple children had fallen sick after consuming anti-polio vaccine.
The protest was triggered by hearsay as medics at Peshawar's Lady Reading Hospital, where most of the children were taken, said that an overwhelming majority of them were fine.
The protesters mobbed the Basic Health Unit Mashokhel, ransacked the premises before setting it on fire.
No one was hurt as the staff had left before the protesters reached there.
Video clips shared on social media showed protesters damaging the building and shouting slogans against the provincial health authorities.
What triggered the rumours?
Several children allegedly felt unwell after a health team vaccinated them against polio at a local school. They were rushed to the LHR and other health facilities.
The school administration and the affected parents blamed the vaccine but health officials disputed the claim.
"The anti-polio vaccine is the safest vaccine that has protected millions of children from disabilities. The polio vaccine is administered to millions of children during every polio campaign without any adverse effects," said EOC Coordinator Capt (retd) Kamran Afridi.
He rejected the news circulated by various media outlets linking the children's condition with the vaccine.
"It was reported that children from two private schools in Peshawar fell sick due to the polio vaccine but that is not true. The children are in stable condition."
Afridi clarified that the vaccine stock had been checked by health experts and was found to be safe and effective. "The same vaccine stock was used in other areas too and was found to be completely effective with no adverse effects."
Meanwhile, reports suggested that the administrations of the affected schools had previously refused to allow their students to be vaccinated.
K-P Chief Minister Mehmood Khan also took notice of the issue, and ordered officials to submit a comprehensive report at the earliest.
A school that refused #polio drops to its children was finally brought into the campaign's ambit after 10 years, officials say. This morning post-vaccination four dozen kids felt 'unwell' they were rushed to the hospital. People attacked the health unit & set it on fire. pic.twitter.com/r3RbwAK4Xh

— Iftikhar Firdous (@IftikharFirdous) April 22, 2019
COMMENTS
Comments are moderated and generally will be posted if they are on-topic and not abusive.
For more information, please see our Comments FAQ