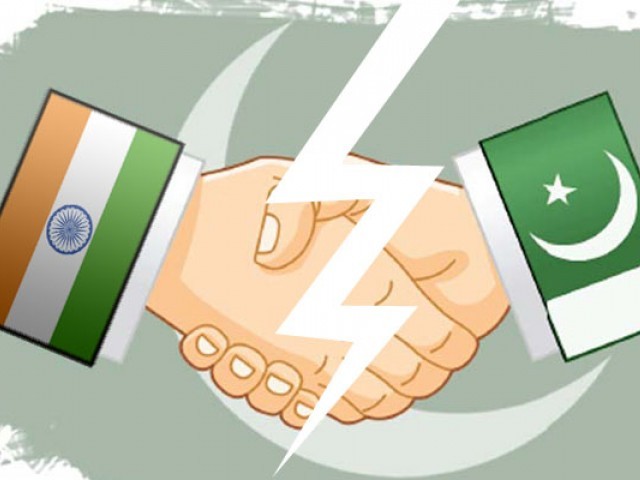 ---
During an election rally on April 14, Prime Minister Narendra Modi claimed that he had called Pakistan's nuclear "bluff" by carrying out air strikes within Pakistan.

In his exact words, Modi boasted, "Pakistan has threatened us with nuclear, nuclear, nuclear" and then he asked rhetorically, "Did we deflate their nuclear threat or not?" Of course, Modi's supporters raised chants in an expression of their approval.

Perhaps this was merely a case of aggressive electioneering in which Modi has focused on national security as the main theme. But such claims have also been made by several Indian policymakers and defence analysts after the recent Pulwama crisis which demonstrates that there is a wider acceptance for such views. In reality this is a dangerous delusion.

The fact is that the recent Pakistan-India hostilities underscore the continuing prevalence of nuclear deterrence and vindicate Pakistan's strategy of 'Full Spectrum Deterrence'. This is clear from the way the crisis unfolded and eventually concluded without a full-scale war breaking out.

The bomb attack by a lone Kashmiri killing over 40 Indian paramilitary troops on the eve of national elections, for which Modi blamed Pakistan, triggered an Indian aerial attack on Pakistani territory. But the Indians were careful to describe the attacks "as pre-emptory non-military strikes", which did not cause any substantive damage. In fact, they would have bombed more populous areas which would have been a major escalation.

But, since India had crossed a red line, Pakistan was bound to retaliate. While doing so, it, nevertheless, exercised restraint so as not to escalate by causing extensive damage. In these exchanges, two Indian aircraft were shot down, but the captured pilot of one of these planes was soon returned as a goodwill gesture.

Bruised by this reversal, India intended to launch missile attacks against six Pakistani targets but Pakistan's declared intention to carry out a response three times larger dissuaded the Indians. By then international efforts to de-escalate the situation also came into effect, leading to the end of the crisis.

Most importantly, at no stage during this crisis, did India activate its so-called "Cold Start" on "Pro-active" doctrine of launching limited conventional strikes "under a nuclear overhang" — a doctrine that is already operationalised in terms of military deployments that seek to use Indian numerical superiority in conventional forces against Pakistan. India demonstrated such 'restraint' because any Indian resort to its Cold Start Doctrine would have been a major step up the escalation ladder, undermining nuclear deterrence and inciting Pakistan's option of enforcing 'Full Spectrum Deterrence'.

Since India did not resort to its Cold Start Doctrine, Pakistan's military response was measured and restrained so as to exercise escalation control and damage limitation. Besides, at no time during the crisis, did Pakistan threaten use of nuclear weapons, since its conventional capabilities were sufficient to deter India.

But it seems that the Modi's government has drawn the wrong conclusions from the Pulwama crisis by questioning the basis of credible nuclear deterrence with Pakistan.

They would do themselves a favour by recognising that after the 1998 nuclear tests by both countries that led to credible nuclear deterrence based on mutual assured destruction, there is no space for even a limited conventional war since it can escalate to a nuclear catastrophe.

However, because this nuclear deterrence has neutralised India's numerical superiority in conventional weapons, it has tried to restore this advantage through the Cold Start Doctrine, seeking space for conventional war despite nuclear deterrence.

In response to Cold Start, Pakistan formulated its 'Full Spectrum Deterrence' policy, which, according to the National Command Authority statement of September 2013, maintains that "Pakistan would not remain oblivious to the evolving security dynamics in South Asia and would maintain a full spectrum deterrence capability to deter all forms of aggression."

A former director general of the Strategic Plans Division, General Kidwai, elaborated this further by stating in December 2017 that "Pakistan possesses the full spectrum of nuclear weapons in all the three categories: strategic, operational and tactical, with full range coverage of the large Indian land mass and its outlying territories."

While Pakistan maintains deliberate ambiguity about the circumstances that would trigger use of its nuclear weapons, this would obviously commensurate with the level of the Indian aggression.

As a responsible nuclear weapon state, Pakistan obviously did not judge the Pulwama crisis as justification for use of nuclear weapons, since its conventional capabilities were sufficient to deter India.

However, it would be a totally different scenario if Pakistan's territorial integrity is threatened or breached by a Cold Start type conventional or nuclear attack. For Modi or any Indian leader to think differently would be a hugely destructive error of judgment.

Unfortunately, however, there is an apparent lack of realism among Indian decision-makers. Apart from pursuing space for conventional war despite nuclear deterrence, they have lately begun to question the fact that nuclear weapons are meant to prevent wars and not to fight them.

Several former officials and military experts are now advocating a "disarming pre-emptive nuclear first strike" to destroy Pakistan's nuclear arsenal and the development of Indian ballistic missile defences to counter a Pakistani response by its surviving nuclear weapons.

Since Pakistan has already ensured the survivability of its nuclear weapons against a first strike and possesses the capability to penetrate Indian missile defences, such an option is a non-starter to say the least.

Indian adventurism has been encouraged and enabled by irresponsible powers, especially the US. Obsessed by the aim of containing China, the US has pandered to Indian ambitions for regional hegemony so as to use India as a counter-weight to China. Since this also undermines Pakistan's security, the Indo-US nexus threatens strategic stability in South Asia.

Instead of pursuing its dangerous delusions, it would be far better for India to engage with Pakistan to ensure regional strategic stability. Resorting to suicidal warmongering or even scoring cheap electoral gains through misleading their own people about India's "invulnerability" in the nuclear age, is nothing but a fool's errand.

Published in The Express Tribune, April 19th, 2019.

Like Opinion & Editorial on Facebook, follow @ETOpEd on Twitter to receive all updates on all our daily pieces.